Pantomime runs through December at Hounslow Arts Centre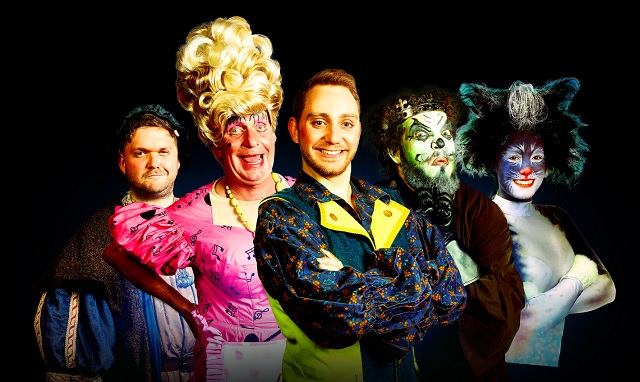 Ashby & Ryder Pantomimes in association with The Arts Centre, Hounslow are proud to present:
Robin Hood - The Exciting Pantomime Adventure!
Written by Jonathan Ashby-Rock
Join the legendary tights-wearing hero for a swashbuckling, arrow-slinging, comedy adventure!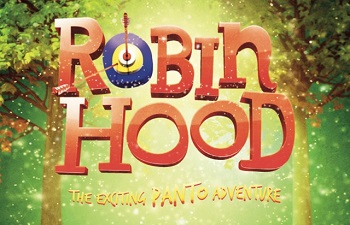 Robin Hood, the Prince of thieves, is on a mission with his merry band of men to get robbin' the rich to feed the poor. Along the way he meets fair Maid Marian and they must undertake a quest to save the poor people of England from the evil Sherriff of Nottingham who is plotting to steal the crown. Will they save the day?
BrentfordTW8 have four Family Tickets to give away (2 Adults & 2 Concessions). Simply email the name of the forest in which Robin Hood and Maid Marion live to editor@brentfordtw8.com before midnight 7th December. Tickets can be for any performance subject to availability.

Ashby & Ryder's 2018 pantomime is promised to be packed full of laugh-out-loud comedy routines, show-stopping songs and heaps of audience participation. And remember, why did Robin steal from the rich? Because the poor didn't have anything worth stealing.

This Christmas, The Arts Centre, Hounslow will be transformed into Sherwood Forest for an exciting, immersive ambush by Robin Hood and his Merry Men, get in on the fun by buying your tickets quick before Robin steals them too!
Press Night: Thursday 7th December 2018, 7pm
School Performances: 4th – 19th December 2018
Public Performances: 7th – 30th December 2018
Production Dates: December 4th – December 30th, 2018
Tickets - £13.50 Adult | £11.50 Concession | £40 Family of Four | Babes in Arms go free (Up to 2 Years Old)
After a critically acclaimed run of our 2017 pantomime Dick Whittington, Ashby & Ryder Pantomimes present an original adaptation of the world's most famous legend!
Cast – Robin Hood – Lewis Clarke | Little John – Will Seaward | Maid Marion – Danni Payne | Lady Clarissa Welting – Holly Wilmott | Sherriff of Nottingham – Sullivan Brown | Dame Tuck – Adam Russell-Owen | Will Scarlett – Jonathan Ashby-Rock | Chorus – Lourdes Tumwa, Amy McNamara, Chloe Saunders, Alyssa Williams, Alex Fevrier, Jemma Armstrong, Beth Willmott.
Quotes on Dick Whittington (2017):
★★★★★ - Absolutely amazing!
We took children ranging from 4-7 years (and several adults) who all loved the show! The cast are amazing and really responded to their audience. There are also some very funny jokes for all ages.
★★★★★ - My favourite event of 2017
The Arts Centre, Hounslow offers everything my family looks for in a Christmas panto and more. Best of all, you don't have to pay a fortune to see it!
Now this is how you produce a decent local panto… Jonathan Ashby-Rock's script contains a couple of unexpected, original twists and the many fresh and funny jokes keep everyone smiling. - The Stage, 2017
December 7, 2018