But only 8% of respondents could name leader of Hounslow Council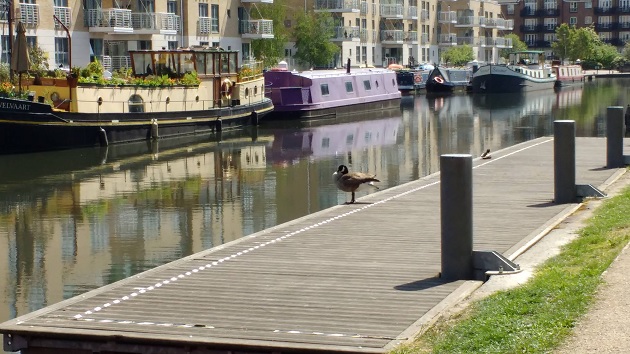 Isleworth and Brentford residents are overwhelmingly satisfied (88%) with the place where they live and with the job that the Council is doing (79%) according to a newly published survey.
Unsurprisingly IBAF (Isleworth and Brentford Area Forum) residents were best placed in the borough (14%) to name the council leader as Steve Curran, who lives in Brentford and represents Syon ward.
Hounslow Council's bi-annual survey shows that there have been significant falls overall in satisfaction with Council performance but that IBAF residents want the council to focus on things like affordable homes (32%), job prospects for young people (18%), community activities (12%) and cultural facilities (8%).
Hounslow Residents' Survey was carried out last autumn, 2018, by independent research agency BMG Research who interviewed 1,256 residents on their doorsteps. There was a sharp drop in the proportion of respondents who felt the Council was doing a good job down from 81% to 63%. Similarly the number who believed the Council was efficient and well run fell by 12%.
The survey showed a marked lack of knowledge about local political representatives. Nearly three quarters could not name their parliamentary MP with just 26% of residents overall naming either Ruth Cadbury or Seema Malhotra as their MP unprompted. IBAF residents came top (not that it's a competition) with 33% being able to name their MP correctly.
Over 80% of residents were unable to mention any of their elected councillors. A total of 13% of residents were able to name at least one of their Councillors with close to a half of these residents (6%) being able to correctly name all three of their elected councillors. IBAF residents were most knowledgeable in being able to name any of their councillors, with 19%.
Residents were also asked whether they could name the leader of the Council. Just 8% knew that it was Steve Curran which is slightly higher than in 2016 where 6% named him as the leader.
IBAF was second only to Chiswick as the area in which people liked where they lived best with only 4% expressing dissatisfaction.
Residents who feel the Council has staff who are friendly and polite has decreased by 19 percentage points from 2016. New Chief Executive, Niall Bolger, has committed to taking personal responsibility for ensuring actions are taken to address this issue.
72 per cent are satisfied with the way the council runs things (up eight per cent on 2016), and more think they provide value for money, 65 per cent – an increase of 11 eleven per cent.
Of the service-related reasons given for disagreement that the Council provides value for money, the most frequently mentioned are 'poor refuse/recycling service' (25%), 'lack of cleanliness/litter/dirty area' (20%) and 'poor state of roads/pavements/ footpaths' (18%).
The lowest-rated council service was repair of roads and pavements, which less than half rated positively. The Council say they are already taking steps to address this through their pothole pledge, investing £2 million to repair potholes in local roads.
Chiswick and Brentford & Isleworth were the areas where residents were most likely to state that Council Taxes should be increased to maintain services (32% and 38% respectively).
IBAF residents had the second highest level of agreement in the borough with the statement that people pull together to improve their local area with 73% support compared to a borough average of 65%.
Those residents who feel well informed about the services the Council provides are more likely to agree the Council provides value for money (75% compared with 41% who do not feel informed). Residents in Chiswick are more likely to say they feel well informed about what Hounslow Council is doing (80%) than any other part of the borough.
There has been a decrease in residents' use of Hounslow Matters since the 2016 survey with just 30% now saying the Council magazine is a place where they get information on what the Council is doing.
Cllr Katherine Dunne, Cabinet Member for Communities and Workforce, said, "As a local councillor I was disappointed to learn that only 13 per cent of you could name one or more of your local councillors. As the people who represent you locally, it's important you know who we are and how to find us when you need help with a local issue. Please visit our website to find all the details about us including our surgery locations and times."

March 13, 2019