Labour council denies 'chickening out' of discussing local issues by cancelling meeting
Leader of Hounslow Conservatives, Councillor Peter Thompson has launched a scathing attack on Labour Councillors accusing them of "chickening out" from a Council meeting. The Council has issued a statement refuting their claims.
In an email sent out on Tuesday 24 May, Conservative Councillors were informed that Labour proposed to cancel a planned June Borough Council Meeting on the 7 June, "as there is currently insufficient business for consideration at the meeting."
Councillor Thompson demanded the meeting go ahead but he said this was refused."This was a clear negation of civic duty shown by the Socialists and just sheer arrogance. We opposed this decision to cancel the June meeting as there was plenty of substantial business to consider, starting with the ongoing garden waste fiasco which affects residents in Chiswick and elsewhere! There was also a motion on the Council's property portfolio leftover from March and how it is losing money".
His Deputy, Councillor John Todd also said, "This Labour Council has effectively become a part-time Council with meetings being cancelled more regularly. Added to this, two Cabinet meetings have already been cancelled this year; one in March and the other in May. Shame on Labour!"
However, the Labour-run council has hit back telling the Tories that they are in no position to "throw stones".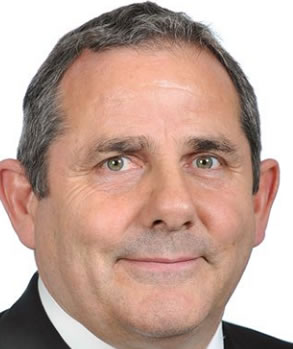 Leader of the Council, Cllr Curran said: "My mum used to say 'people who live in glass houses shouldn't throw stones' – so for the record under Cllr Thompson's leadership the Tories cancelled as many meetings during their disastrous spell when running the council from 2006-2010. It's clear that by being the minority party for so long now it's faded Cllr Thompson's memory.
"We'll take no lessons from the Tories on civic duty, when they were in power they left it up to highly paid consultants to run the council. The policy failed and that's why they were ousted in 2010.
Fortunately those days are over and since then we've introduced measures to engage and work with residents that go above and beyond simply holding a council meeting, important as they are. We should only hold a council meeting unless there's important business to be done."
June 22, 2016