Home-Start raises awareness through dance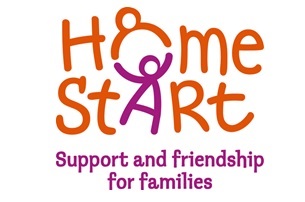 On Saturday 26 April young performers went wild in the aisles, surprising shoppers throughout the day with spontaneous dancing in Morrisons supermarket with a flash mob dance routine.
As an added bonus firefighters from Heston and Isleworth Fire Station turned up in their fire engine with lights ablazing and joined in, much to the delight of everyone there.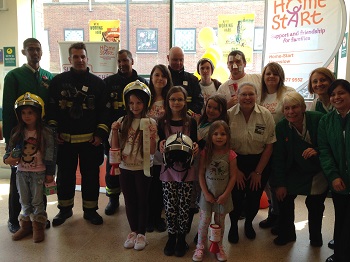 The event was organised by the charity Home-Start Hounslow to raise awareness of their work. They urgently need people to join their dedicated team of volunteers who help families in need. If you are interested in helping local families, either as a home-visiting volunteer or in any other capacity, Home-Start Hounslow would love to hear from you. Please contact the team on 0208 577 9552, or email homestart_hounslow@yahoo.co.uk.
Home-Start Hounslow provides a much needed outreach service to families throughout Hounslow Borough. Their volunteers give regular support, friendship and practical help to families who are under stress in their own homes, helping to prevent family crisis and breakdown. The charity trains volunteers to support local families facing a variety of difficulties, including loneliness and isolation, ill health, post-natal depression, disabilities, bereavement, lone-parenting and coping with several pre-school children.
Margaret O'Connor, Home-Start Hounslow manager said "Everyone has been fantastic. Thank you so much to all the youngsters who took part, Morrisons, Heston and Isleworth Fire Station and everyone who helped out. We have raised £316.58 from the day and hopefully it has helped to raise awareness about our work.
"We have had a significant increase in demand for the service. The number of referrals for families needing support has risen from less than 100 families in 2012/2013 to over 130 this year and we are unable to meet demand without more volunteers and funds. Additional Volunteer Trustee Management Committee members are also needed to help support the running and development of the organisation."
Susan Lynch, Community Champion at Morrisons Brentford said "We were delighted to be able to support Home-Start in their event, we are always keen to get involved with the local community as best we can".
May 2, 2014