South side of the high street looking increasingly shuttered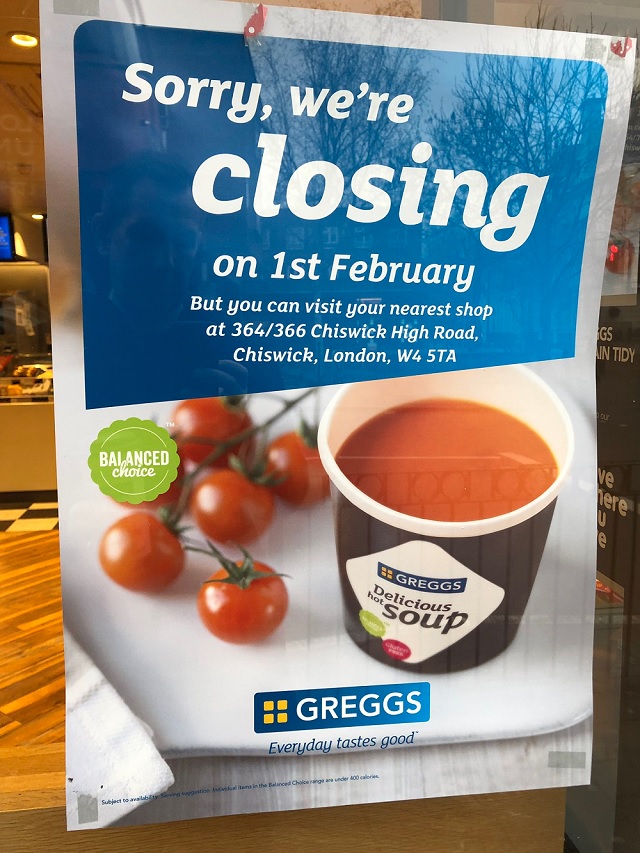 Picture from @tonegriff
Greggs left Brentford High Street this Friday, joining Evans Cycles which closed on 18 January and the Post Office which closed at the end of last year.
Brentford is one of six Evans Cycles branches to be closed in the first wave of changes under new owner Sports Direct.
Closures are all part of preparation for the eventual regeneration of the land south of the high street.
Ballymore are intending to open an information centre in April and intend to demolish buildings in Phase I in the next few months. Demolition will be followed by an archaeological dig before any construction starts, which is not expected before the latter half of the year.
The site opposite Morrisons will become a temporary car park (before becoming a permanent car park).
February 1, 2019