With Thanks to Brentford High Street Steering Group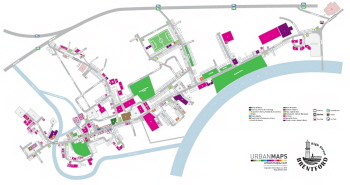 If you visit UrbanMaps website you will now find a clickable, zoomable, searchable, printable, downloadable map of the centre of Brentford.
On this map are marked all the various business and retails outlets, colour coded by categories, but also municipal buildings and other facilities including postboxes and cycle racks. Companies can register with the site and edit their own information. You can download the map or a portion of it as a pdf along with an index of the buildings on that map. Full sized maps will eventually appear in the High Street once they're printed up. The Steering Group received S106 funding from Isleworth and Brentford Area Committee (IBAC) to deliver this project. The map will be reviewed every so often to reflect the changes and to correct any errors (please email errors and omissions or post in the forum and they will be collated).
It is the hope of the High Street Steering Group to print these off in pocket sized editions for distribution but funding is needed for this. If any business wishes to sponsor a large print run of these, please get in touch.
Plans were also discussed at this week's Steering Group for the Christmas Lights switch on party which will again take place at the Watermans, booked for the 26th November so please mark it in your diaries.
The mural art project for Brentford High Street has been awarded to Peter Kyte, a photographer whose work can be seen on his website.
Work continues to progress on developing finger signs and gateway signs for Brentford. Where do you think signposts are needed, and to what?
There was also a brief discussion of the naming of Brentford as a county town, or a historic town. More to come on that idea, but what do you think?
A brief summary of the rest of the meeting can be read on Brentford High Street Steering Group's website. These monthly meetings are open to all who are interested in the progress of Brentford.
June 23, 2010