Two local MPs hear future such events may be under a new flight path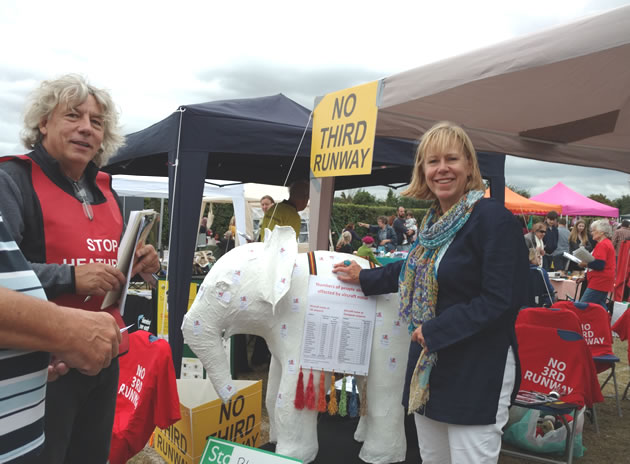 Two local MPs joined campaign group Stop Heathrow Expansion (SHE) at the Brentford Festival on Sunday 4 September as the battle against the third runway enters its final stage.
During the afternoon Ruth Cadbury and Dr. Rupa Huq, who represent Brentford & Isleworth and Ealing Central and Acton, joined the group at their stall to offer their continued support for the campaign. They were also joined by members of Hounslow Council who expressed their serious concerns about the project. Hounslow's official position is in favour of a 'better not bigger' airport.
Campaigner spoke to hundreds festival attendees about the prospects for west London should Heathrow expansion be given the go-ahead by Prime Minister Theresa May this autumn. They claimed that among the issues were the new flight path that would almost certainly over many areas around the location of the Festival. In addition they raised the issues of air pollution, traffic congestion and the destruction of the ancient village of Harmondsworth which sits on the Airport's northern boundary. The final report of the Airports Commission released last year selected Heathrow as the best option for increasing capacity for flights in the UK.
Campaign Coordinator, Robert Barnstone, said: "The Brentford Festival was a great chance to speak to hundreds of residents from Hanwell, West Ealing, Northfields and South Ealing, who would find themselves under a new Heathrow flight path should the third runway go ahead.
A decision on whether to expand Heathrow or Gatwick Airport is expected by the Government before the end of the year.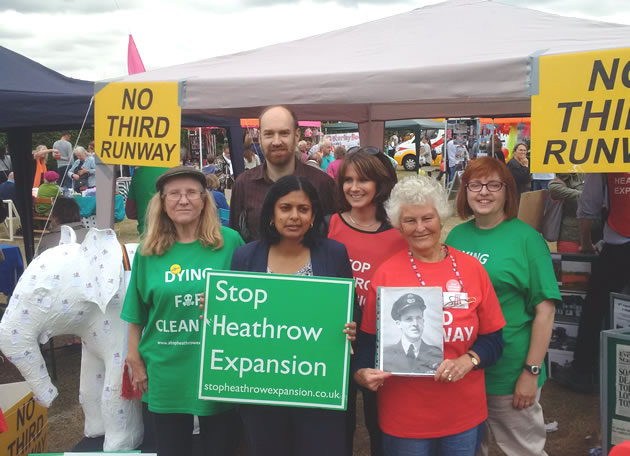 Rupu Huq with anti-expansion campaigners
September 6, 2016