New facility reopens in time for Easter holidays - charges now apply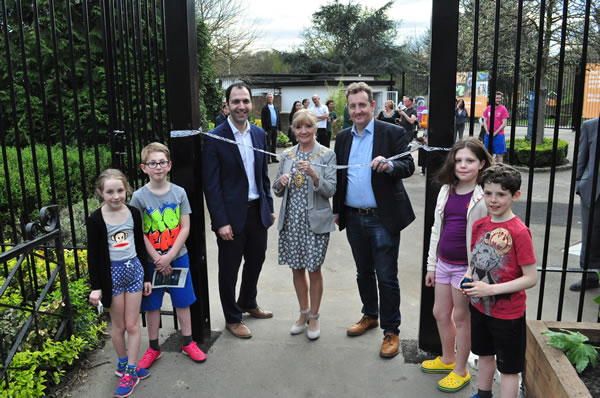 Hanwell Zoo has been remodelled and has reopened again in time for the Easter holidays.
Previously called Brent Lodge Animal Centre, the zoo at 'the Bunny Park' has been around for more than 40 years.
From April 1 visitors must now pay and whilst some in the community have complained, the majority of locals understand the need to introduce a cost. The council had previously said without charging it was likely it would have had to close.
Visitors can see meerkats and lemurs, as well as new additions including unmistakable capybaras, beautiful Javan peafowl and flamingos.
They join dozens of other species including red-crowned cranes, tropical frogs, pygmy goats, kune kune pigs and the zoo's resident porcupine. Tamarin monkeys, frilled-neck lizards and alpacas are also due to arrive in the near future.
The zoo's butterfly and reptile house has been renovated as part of the improvements and a brand new playground featuring a sandpit and slide is also set to open within the zoo area in the coming weeks. Visitors can also use the rest of the park including play area, arboretum, maze and renovated café for free.
Cllr Bassam Mahfouz, cabinet member for environment, transport and leisure said: "I'm delighted to see the new Hanwell Zoo opening its doors to visitors this spring. It's a much loved facility and a real gem to have in the heart of our borough.
"Over the past few years, the zoo has been transformed with the renovated, larger and more modern habitats for the fantastic animals that live there. The expanding collection of animals is adding to the familiar family favourites. The arrival of meerkats, lemurs and now flamingos and alpacas, alongside the renovated butterfly and reptile house mean this is a fabulous destination for all to enjoy.
"The council has worked to secure the future of the zoo meaning it will continue its vital conservation work, and valuable education programmes within the community
A day entry is priced at £2.50 for adults and £1 for children over three, with children under three able to visit free-of-charge. A year-long season ticket costs £15 for adults, £10 for senior citizens, people registered as disabled and children over three.

Visit Hanwell Zoo on Facebook for more photos
April 6, 2017