Free Brentford Routemaster shuttle to events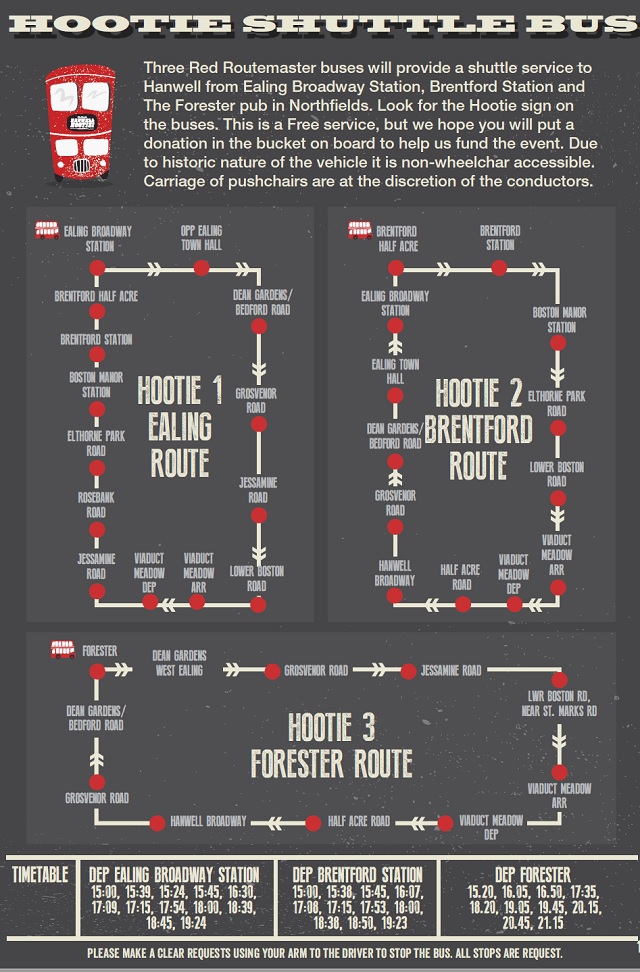 The fifth Hanwell Hootie takes place this Saturday and promises to be bigger than ever.
The music festival will feature local favourites including Chasing Deer, Du Bellows and the Bible Code Sundays amongst many others.
There will be 85 bands at 14 different venues and it will kick off at 3.30pm with the last notes heard around 11.45pm.
The event was launched in 2013 to honour the 'Father of Loud', Jim Marshall OBE, and attracts thousands of people from throughout London and beyond.
Brentford's Red Routemaster are providing shuttle buses circulating between venues and Brentford.
May 5, 2017