Leaders and Volunteers are needed to support girls and young women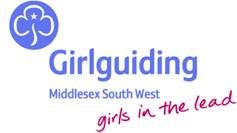 Girlguiding UK is celebrating its Centenary this year. We are the largest female voluntary organisation in the UK providing a safe, girls-only space to girls and young women from the age of 5-25.
There are over 550,000 members, but the programme is so popular that we still have about 48,000 girls on waiting lists around the country. The aim is to help girls develop their potential and make a difference to the world. It is an inclusive organisation open to all faiths, nationalities and backgrounds.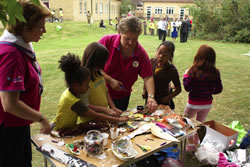 The organisation works in 4 different age groups:
Rainbows: 5-7 years
Brownies: 7-10 years
Guides: 10-14 years
Senior Section: 14-26 years

All girls are encouraged to challenge themselves physically, mentally, emotionally and spiritually through a fun, balanced and varied programme of activities including art and crafts, games, sport and outdoor activities, cooking and healthy living, outings, charity work and world issues.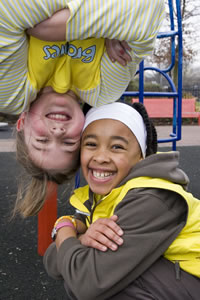 Girlguiding in Brentford:
There are one Rainbow unit, 4 Brownie units and 2 Guide units in Brentford. If you are interested in joining, please see contact details below.

The thriving Guide unit of 30 girls at St. Paul's is under threat of closure. The leader is retiring in two months time and we have nobody to replace her. Can you spare 90 minutes a week to enable these girls to continue reaping the great benefits of the Guiding programme? This is a rewarding, flexible volunteer opportunity with no experience necessary and full training and support given.
Volunteers are also welcome who wish to work with any other age group. You do not have to be able to attend every week as we will work around your commitments. You may only be able to volunteer once a fortnight or monthly. Even 12 hours a year can make a difference! You may prefer an admin., P.R., fundraising or treasurer role.
For further information and an informal chat, please contact Desiree Pollock on 020 8571 1680.
February 24, 2010