West London's tallest building features in Council's ambitious scheme
Last week Hounslow Council invited a select number of guests to the launch of their redevelopment plans for the Golden Mile with the aim to bring in substantial inward investment to Hounslow. The plan is to re-launch, re-invigorate and completely revamp the Golden Mile (which is of course 2.6 miles long).
What are they actually proposing?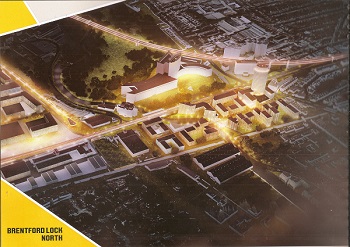 First – Building Use

Included within the plan are over 1500 homes, a new primary school (Floreat has permission although a site is not confirmed), the potential for a new secondary school (HiP has applied) and a huge mix of commercial, light industrial business space.

Plans for the Octopus building on Chiswick Roundabout could be replaced with a 42 storey Gateway Tower, comprising offices, hotel and residential flats. This does not form part of the Golden Mile vision document.
Second – improvements to public transport

A shuttle train between Sky and Southall on an existing single track that connects to Crossrail.

A new connection between Hounslow and Willesden Junction via Old Oak Common that may include a new station at Lionel Road Stadium.

A pedestrian boardwalk from the back of Sky across the canal to Boston Manor tube station.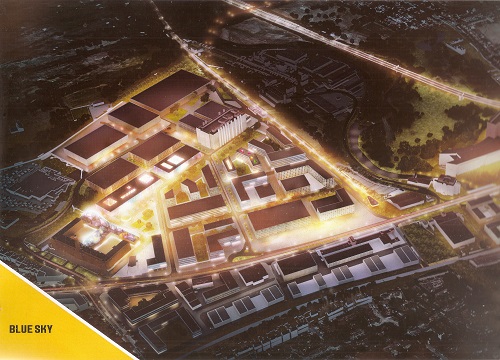 Third – 4 key areas for redevelopment

"Blue Sky": Sky, Gillette, and area to the south,

"Brentford Lock North": area north of Brentford Lock West, between railway line and A4

"M4 Gateway": opportunity for striking iconic buildings along the M4

"Kew Gate": area including Lionel Road stadium and Chiswick roundabout. Not Kew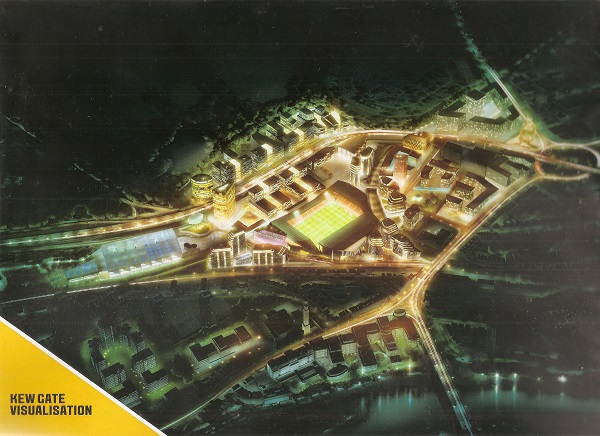 What's good about it?

Over 28,000 jobs may be created, although some will be existing.

The proposed public transport links would make it easier for commuters to get to and from the Golden Mile

Further landmark buildings like the GSK HQ would make the Golden Mile a prestigious address, as the Art Deco buildings once did.

There is much land area on or around the A4 which is under-utilised or standing empty. This is a massive (and one off) opportunity to use the space.

There is space earmarked for a new Brompton factory, who may otherwise have to relocate far in order to expand.

What are the issues with it?
A 42 storey skyscraper.

Kew Gate. It's in Brentford. If we're trying to encourage investment in Hounslow, the borough, we shouldn't be promoting Surrey. End of discussion. (Either that or we rename all of Brentford Kew North and have done with it)

It's not clear whether buildings would be designed by the company for the company, as with GSK, or whether developers will just build tall buildings and hope someone will move in. We have enough empty buildings.

We still have only two east west roads through Brentford. One accident means one giant traffic jam. Delays at peak time are horrendous. How will this take cars off the road?

We need better public transport along the A4. The H91 works, but not often enough.

Residential accommodation fronting the A4 shouldn't happen. All residential accommodation should be protected from the noise and pollution of the A4. Plenty of people do live on the A4, but that doesn't make it pleasant.

The plans call for some existing and occupied buildings to be torn down and redeveloped. This may well result in better land use and occupation but what happens to the businesses that are currently in situ?

Will there be affordable commercial space for the small businesses who don't need prestige locations but just need a place to call their own?

If, and it's a big if, we accept the need for dense occupation in outer London, can we at least make sure it's not ugly. Variety in architecture is as essential as quality.

There is an assumption of a trickle down effect from the Golden Mile to Brentford High Street. Is this true?

Overall then, it's a visionary plan that could bring prosperity and growth to the A4, but is bound to be hugely controversial and the details must be right.
Kath Richardson
October 23, 2014