Inspires students with the story of her career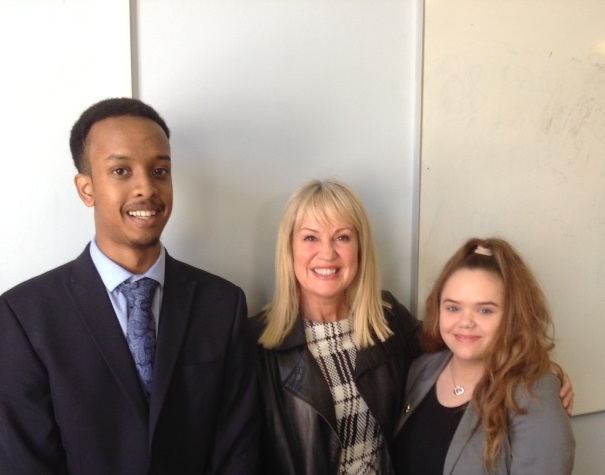 Brentford School for Girls were delighted to welcome Nicki Chapman back to school on Wednesday 21st March. Nicki delivered an assembly to 6th Form students, sharing her career history from the early days in 'Pop Idol' to her career in the music industry and her most recent ventures 'Escape to the Country' and 'Wanted Down Under', as well as her show on Radio 2.
Nicki left the girls with the message "Do what you love to do, and don't dwell on mistakes - learn from them."
Gemma, a Year 12 student enthused "Nicki inspired me so much, a role model I felt I could really connect to. A great speaker - thank you for returning to speak to us so soon"
Gill Welch, 6th Form Tutor and Head of Textiles at Brentford School for Girls added " It was a really inspirational talk for the girls, particularly about taking every opportunity and working hard to achieve your goals and learning from decisions that you make"
Nicki also met a group of Y11 students for lunch; this was their second meeting. Nicki had first met them in November of last year and was catching-up with them as they move into the exam season. A wide range of topics were discussed and the girls shared their career aspirations with Nicki; these ranged from music, photography and midwifery to acting and serving in the Police Service.
March 26, 2018