With sponsorship from Brentford Lock West

Brentford Lock West announces sponsorship of the Brentford School of Girls Christmas Fayre and Christmas hamper programme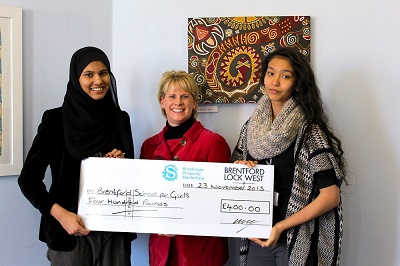 Helen Todd Director at Stubbings Property Marketing, the selling agent at Brentford Lock West, with the Head Girl and Deputy Head Girl
Local development Brentford Lock West and its sales team, provided by Stubbings Property Marketing, have been getting into the Christmas spirit early. They will be sponsoring this year's Brentford School of Girls Christmas Fayre, as well as a popular annual initiative, which sees a number of the school's sixth form students delivering Christmas hampers to the elderly in the local area.
The school Fayre, which will take place at the school on Wednesday 16th December between 3:30pm and 5:30pm, will offer access to a host of stalls and activities, from the sale of handmade decorations and Neil's Yard products to a raffle and a rowing race! Locally based Cultivate London – an urban farm that grows and sells fresh produce, will also be at the event, which is open to the wider public.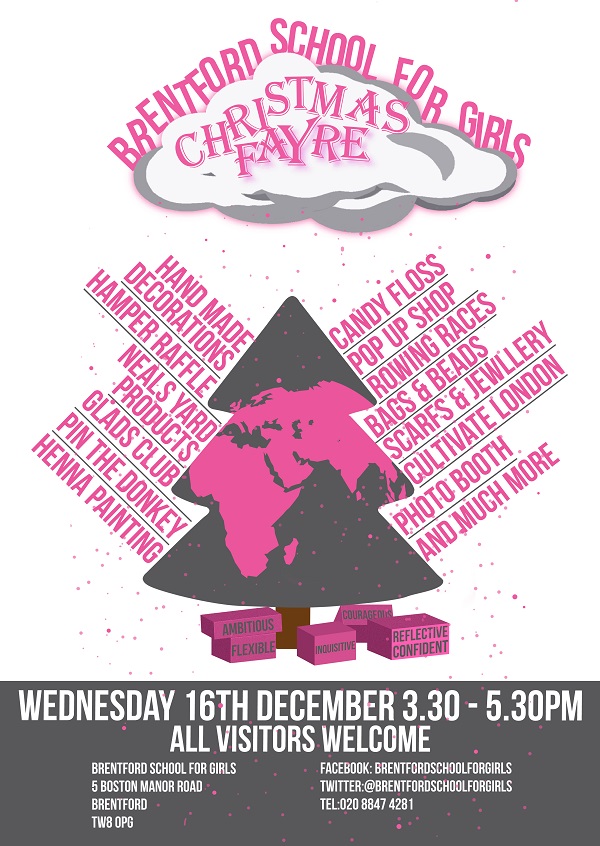 John Robinson, Development Director at Brentford Lock West, said: "A really important focus for us here at Brentford Lock West is to ensure that we not only embrace but support and become part of the thriving local community that already exists here. In the past we have supported the Brentford School for Girls, offering work placements for a number of their students. As the last few homes remain for sale on phase one, supporting the Christmas fayre and the school's Christmas hamper programme seems the perfect way to end a very positive year here."
Helen Todd, Director at Stubbings Property Marketing, the selling agent at Brentford Lock West, added: "Since launching the first homes for sale at Brentford Lock West, we have really enjoyed getting to know the locals and becoming part of what is a fantastic community here in Brentford. The school's initiative, which involves delivering hampers to the elderly in the area, is a lovely gesture and we are just delighted that we have been able to support this, along with their annual Christmas fayre."
Ms Leenders, Head Teacher at Brentford School for Girls, added: "We are delighted that we are once again being sponsored by a local community business. It is a fantastic privilege to feel supported by local businesses as we fly the flag for Brentford's vibrant active community."
November 27, 2015