Showcases the versatile talents of the students

Brentford School for Girls this week mounted a vibrant and colourful production of the Kipling and Disney family favourite, The Jungle Book. The school hall was transformed into a jungle with vines, palm trees and coconuts.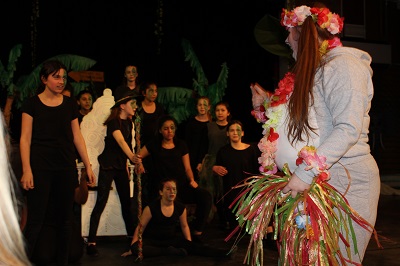 Directors Jade Nairne and Kayleigh Hayles have galvanised their young cast who used their best acting skills to transform with ease into snakes, monkeys and elephants.
The production was physical, musical and highly colourful with a live band of professional musicians and highly tuned young cast. As well as performing to parents and other guests, the production was seen by Year 5 pupils from three local primary schools, as well as the Year 6 students and their parents who have secured a place at the school, one of the top 100 schools nationally for consistently outstanding progress at GCSE.
Marais Leenders, Headteacher, complimented the cast and crew on their work, saying "This wonderful production showcases the school at its best and I thank the staff and students for all their hard work in producing such a fantastic musical."
March 30, 2015