Brentford girls were pleased to be visited by Brentford FC players

Football fever sparked reading fever at Brentford School for Girls!
The 'Read for Rio' idea was inspired by the World Cup in Brazil. The reading challenge sparked a stampede in the school library at Brentford School for Girls.

Students were invited to read as many books as possible and take Accelerated Reader quizzes. Girls had to achieve at least 85% pass and provide football book review for the School Library. Some 448 books were read by year 7 and 8 students creating a fantastic list of recommended reads.
The school library has collected all book reviews and created a Read for Rio book list in a shape of a football. All students who took part in the reading challenge received free book and a certificate.
The girls were further excited at the opportunity to meet Brentford Football Club's players Sam Saunders and Jonathan Douglas. Both players stressed the need for reading as "you have to be able to read the rules of the game!"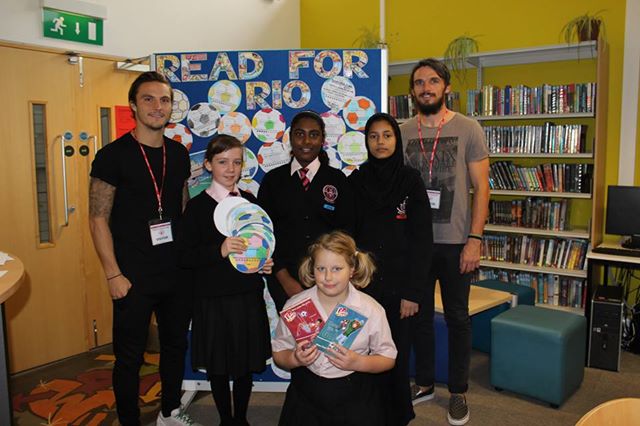 Brentford School for Girls subscribes to Accelerated Reader which is a computerised programme that aims to support students in development of reading and comprehension skills. This year the school was proud to reward the 27 "word millionaire" readers with prizes and certificates. Word millionaire readers have read over a million words in the last year.
The visit from Sam Saunders and Jonathan Douglas was a culmination of the 'Read for Rio' challenge. During their time at Brentford School for Girls the players drew the name of one lucky word millionaire reader, Sabah Halimi , who will be presented with a kindle.