Raising 1500 pounds for Cancer Research

On Sunday 15th June, a group of 6th Form students and staff took part in the Richmond Park Race for Life, to raise money and awareness for Cancer Research.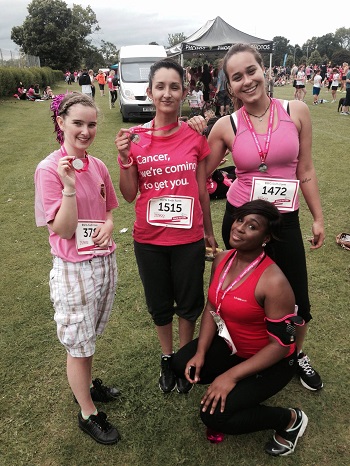 The students worked really hard to achieve their target of £1,500, by organising a sponsored car wash in school, and having an all-pink stall sale. On the day, the 6th Form students and staff stood out from the rest, wearing bright pink sparkly wigs.
This was the first time 6th Formers have taken part in the Race for Life, but it was a tremendous day and one that will be built in to the school calendar. Ms Kate Coleman, Head of 6th form said, "I am tremendously proud of our girls, who displayed commitment in training and in raising so much money for this fantastic cause."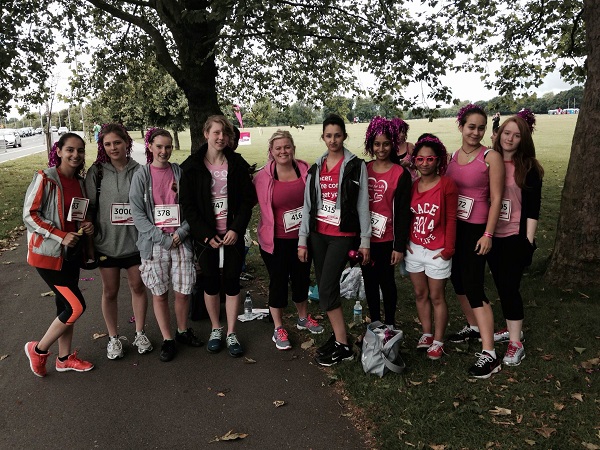 June 20, 2014