Brentford School for Girls working with Age UK

A group of seven Y12 students at Brentford School for Girls have been working incredibly hard to put together a seven week project to provide Monday afternoon activities for visitors to Age UK Brentford. The activities range from jewellery making and henna painting to bingo and traditional afternoon tea.

Wendy Garrison, Activities Manager for Age UK in Brentford said "I am delighted to be working with the students from Brentford School for Girls, In addition to the 'Happy Mondays' project we offer a huge range of activities, from mosaic classes, crafts, mum, baby & grandma class, Zumba, Fit Steps, Pilates, classes also geared towards much older people to prevent falls, etc. and times of opening to the public are currently 9-5 Monday to Friday".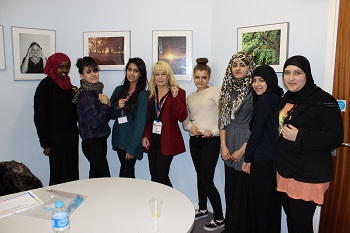 Wendy went on to say 'Although we are here to promote activity for the older generation of Hounslow, we now engage with age 18+ to promote intergeneration, so we now have a huge range of ages coming through our doors. I have also established a fitness class for mums with their babies & toddlers & including grandmas too as many look after their grandchildren, so in real terms all ages are now welcome."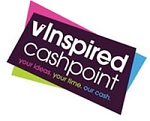 It's worth noting that the 'Happy Mondays' activities are all going to be FREE because one of the group 'Kaukab' put in a bid with the fantastic organisation called vIinspired. vInspired cashpoint offers grants of up to £500 for 14 – 25 year olds who would like to launch and lead their own social action projects. They are always looking to support exciting and creative project ideas that demonstrate a real community benefit. See www.vinspired.com for more information, guidance and to apply – or call on 020 7960 7003.

Dates & times for the Happy Monday's project are as follows times 1:45-3pm

1: 27/1/14 Jewellery making
2. 3/2/14: Arts & Crafts & varnishing jewellery
3. 10/2/14: Henna, Indian food & Bollywood Movie
4. 3/3/14: Bingo
5. 10/3/14: Dancing/Keep fit
6. 17/3/14: St Patricks Day Party (Dress in Green) & afternoon Tea
7. 24/3/14: Board Games (*Possible venue change for this last Monday)
January 21, 2014