Brentford School for Girls produces a healthy crop of academic and vocational results

Thursday was a lovely morning at Brentford School for Girls, where we have been celebrating some really fantastic A level results. We are really proud of the progress our students have made this year.
Lots of our students are going off to university in September. Our students have been very successful in securing places at the following top universities; Malika Jaiprakash has secured a her place at Oxford University where she will read Chemistry, following on from her fantastic achievement of 3 A* grades at A2.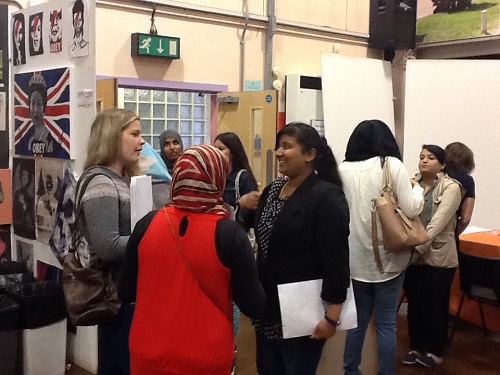 Other students have been successful in securing places at the following universities; Psychology at Bristol University, Healthcare Science at St George's, Archaeology at University College London, Law at Southampton University, English and History at Nottingham University, Business Management at the University of Reading and Children's Nursing at Bucks New Uni. We are absolutely delighted with all of the places secured at universities this year and we wish all of our students the best of luck in their future studies.
August 16, 2013