Hounslow plans for Brent Lea to include Floreat's new school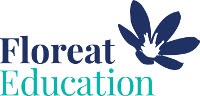 Plans for a new two form entry school are at the heart of exciting new regeneration proposals for Brentford. Floreat Brentford Primary School, which is due to welcome its first Reception children this September, will be created as part of extensive improvements to the Brent Lea Recreation Ground on London Road being planned by Hounslow Council.
Floreat Brentford will open in temporary accommodation in September 2015, admitting 60 Reception pupils with the permanent building to be completed by September 2017. By the time the school is full, it will serve 420 pupils from the ages of 4-11, as well as offering nursery provision. The school is dedicated to ensuring children develop a broad range of character virtues while providing a knowledge-rich academic education, enabling all pupils to flourish.

The school would occupy less than half the existing ground area and income generated by leasing the land can be used to significantly improve the quality of the remaining area. Council officers are in discussion with potential leisure partners to ensure the best possible regeneration of the whole site, so that a community asset is created for all local residents to enjoy. Floreat Education, the trust behind the school, is looking forward to contributing to this transformation and ensuring that the site is well used by their pupils, their families and the wider community.
As well as being invited to submit comments on the planning application for the school, there will also be an opportunity in the coming months for local residents to offer their input on the development of leisure facilities on the recreation ground.
Cllr Tom Bruce, Cabinet Member for Education and Children's services said: "We've been working for some time to avert a shortage of primary school spaces in parts of the borough, so I'm delighted to welcome Floreat Primary School to the borough. As well as offering a high quality educational option for parents in the area, it will also allow us to improve the facilities at Brent Lea Recreation Ground."

Commenting on the plans, Managing Director of Floreat Education, James O'Shaughnessy, said: "Floreat has been on the look out for the right site that will allow us to give Brentford the primary school it so desperately needs.

"I am delighted that these proposals will put Floreat Brentford at the heart of the community we wish to serve."

Local residents are invited to hear more about the school plans at two upcoming community meetings on the 25th February (2-4pm, Brentford Dock Community Room) and 9th March (6-8pm Brentford Free Church)
For more information visit www.floreat.org.uk/brentford or contact info@floreat.org.uk
February 10, 2015