Floreat's school to open in September 2015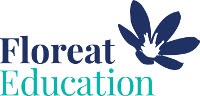 Admissions for Brentford's newest primary school are now open. Following Floreat Education's successful free school bid, Floreat Brentford is now ramping up to its opening in September 2015.
Floreat Brentford will provide a first rate academic education and a pervasive focus on developing character strengths and virtues. Floreat pupils will learn how to work hard and study well, to be good and to do good for others.
Our Executive Principal, Paul Campbell, will lead an exceptional team to realise our vision of a learning community where curiosity, perseverance, honesty and service are prized and celebrated. Our school will be a safe environment in which children can have fun and fulfil their potential.
Floreat Brentford will admit 60 pupils into Reception in 2015 and will then grow by 60 pupils per year. Once the school is established, we will also be developing nursery provision for younger children.
All pupils in Reception and Key Stage 1 will attend school from 8.30am to 3.30pm, with a longer day once they reach Key Stage 2. We will also provide a breakfast club between 8.00am and 8.30am, and, subject to demand, paid-for childcare until 6pm every afternoon.
We are working hard with the Department for Education and Hounslow borough council to confirm our school's permanent location, which will include a new, purpose-built school building. Whilst this is being completed, Floreat Brentford will be located in fully refurbished temporary premises. Both the permanent and temporary sites will be located in Brentford, within the TW8 postcode.
At Floreat we realise that choosing the right school for your child is one of the most important decisions you'll ever make. Now that admissions are officially open, Floreat Brentford will be holding a number of open information sessions for all local parents and community members. These sessions will provide those interested in the school a key opportunity to meet the Executive Principal and the rest of the Floreat team, ask questions and learn more about the school. The information sessions will be held on the following:
12th January 2015 6pm-8pm @ The Brentford Free Church
28th January 2015 2pm-4pm @ Holiday Inn Brentford
10th February 2015 9am-11am @ The Brentford Free Church
25th February 2015 2pm-4pm @ Brentford Dock Community Room
9th March 2015 6pm-8pm @ The Brentford Free Church
If your child will be aged 4 on September 1st 2015, you can apply by filling out the Floreat Brentford admissions form on the website www.floreat.org.uk/brentford/admissions by March 15th 2015. This constitutes a formal application to the school and the information you enter here will be used to determine which children are offered places for 2015 admission.
For this year only, you can apply to Floreat Brentford in addition to choosing six schools on your local authority admissions form, giving you an extra option for your child's primary education. If you would like to apply to our school, please complete both the local authority process (by January 15th) and our application process (by March 15th).
If you have a younger child and would like to register your interest, please email info@floreat.org.uk with your details.
For more information visit www.floreat.org.uk/brentford or contact info@floreat.org.uk
Advertisement
January 12, 2015