No one caught in the cab that was burnt out
A lorry has caught fire on the Great West Road and the road had to be blocked off in both directions for a short while this afternoon.
James Ayling caught the moment the refuse lorry caught fire on the corner of Transport Avenue and the arrival of fire engines from Heston.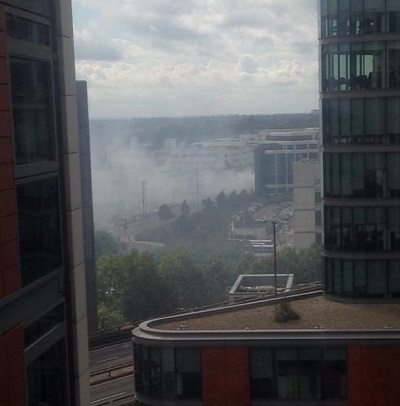 @littlelotte95 shows the tremendous cloud of smoke that hung around.
There are no reports of any injuries.
September 15, 2015