Ealing & Brentford Consolidated Charities Award Grant of £2,500 towards Festival
Participate
Sign up for our free newsletter

Comment on this story on the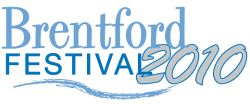 The Brentford Festival attracts a large swathe of locals from across the borough of Hounslow and what better way to reach them and give them a taster of the Festival and the live music stages than an exciting partnership that is a first both for the Festival and local radio station 91.8 HayesFM.
For the very first time, Brentford Festival will be broadcasting live on radio during the Festival. 91.8 HayesFM with their Breakfast Show host Chris Chilvers will be broadcasting live in Boston Manor Park on September 5th from midday.
Managing Editor Sutish K Sharma adds, "this is wonderful example of partnership working at its best, Hayes FM with the Brentford Festival team bring communities together showcasing the best of our local talent in West London'
Not only will Chris Chilvers broadcasting at the event, but HayesFM will be MC'ing the live stage. There will be a waft of the live radio road shows of Radio 1 past and present to Brentford, as over 10,000 people pour through the gates.
The Brentford Festival plays host to two live stages (in the Meadow and the Walled Garden) showcasing the best, primarily local bands that many people will have heard at gigs in the area.
Breakfast Show DJ Chris Chilvers says I'm tremendously excited about presenting a show live from what is set to be a fantastic Festival, all about the great and good of West London. A bit of Reading & Leeds on your doorstep? Count me in!
An exclusive preview of the bands who will be performing will be aired in a 6 WEEK series in the evening shows with HayesFM from late July, right up to show-time on September 5th.
Festival Music head Dave Viney says 'we are selecting the best local musicians across a broad range of styles to represent the rich diversity of the Brentford community and to suit the moods of the 2 stages – we also hope to stage 'fringe' performances of additional local musicians in local venues during the week leading up to the Festival – watch out for announcements on our website during June'
The organisers of the Brentford Festival can wipe the perspiration from their brows and breathe a communal sigh of relief now that they have received a charity award from Ealing & Brentford Consolidated Charities (EBCC) towards the ever popular Brentford Festival. In order to accommodate a wide range of local and national charities at the Festival, Brentford Festival offer especially low fees (£10.00) for charities to take stalls who, in turn, provide games, raffles, entertainment, advice and assistance to festival visitors. Unfortunately, this fantastically low price for official charities comes at a cost to the festival. The award from EBCC will, therefore, provide a buffer and, if you will excuse the pun, consolidate a long association between EBCC and the Brentford Festival, being the third year that EBCC has substantially supported this major event.

In the words of Maggie Pound, Grants & Quality Performance Manager with
The Ealing & Brentford Consolidated Charity, following last year's Brentford Festival:

""EBCC had a very successful day with our stall and from what I could tell the other stalls were also well frequented. I was able to meet a number of stallholders whose group EBCC had funded, which was a nice bonus. ... Everyone I spoke to was genuinely enjoying themselves and there was a lovely family atmosphere. Even the weather co-operated. So again a big thank you to all involved. "

EBCC is a major grant provider and has delivered over 30 grants totalling £1,010,000 since 2004 to groups and charities within the Ealing and Brentford area. These have included grants to the Log Cabin, BFC Sport in the Community, Open House and Ealing Abbey. In addition EBCC provide sheltered homes for the elderly and owns two allotment sites. For mor information please visit their website http://www.e-bcc.org.uk.

The Brentford Festival, which takes place in Boston Manor Park, on the border between Ealing and Hounslow, on the first Sunday in September each year, is one of the major community events in the West London calendar, attracting 10,000 visitors – and growing! For full information about this year's event, please visit the website at . The organisers of the Brentford Festival all contribute their time on a voluntary basis and any funds raised are used to improve facilities in Boston Manor Park and surrounding areas.
Find out more
www.brentfordfestival.org.uk/index.htm

May 27, 2010