Try out skills, discuss careers and get a job!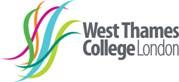 West Thames College has been selected by WorldSkills UK as the host for Aspire – The Skills Show Experience, representing the whole west London region.
It will be held on Friday 4 April from 10am-4pm at the college's Isleworth Campus and promises to be one of the biggest and best careers events west London has ever seen.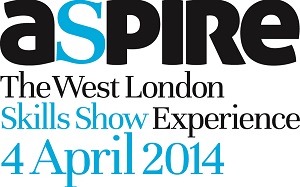 Aimed mainly at 14-25 year-olds (school pupils, college leavers, and job seekers), this free event will open young people's eyes to the many different careers and exciting opportunities available to them across west London, now and in the future.

Aspire – The Skills Show Experience is supported by Mary Macleod MP and Job Centre Plus. Over 50 top employers will be attending, including: GlaxoSmithKline, London Heathrow, Premier Inn, Brompton Bicycles, British Airways, Sky and Marks and Spencer.

Visitors will be able to try their hand at a whole range of Have-a-Go activities and demonstrations led by employers, college staff and students including: barista coffee making, building a Brompton Bicycle, plastering, creating a short animation and plaiting and styling hair – giving visitors a taste of what it's like to work in their industry.
The National Careers Service will also be on hand with industry-specific careers advice and tips for CV writing.

Job seekers should bring along their up-to-date CVs as they will have the opportunity to speak directly to employers, all of whom have 100s of current job and apprenticeship vacancies – ranging from construction to retail opportunities. Some employers will be carrying out on-the-spot screenings and interviews, so visitors could potentially be walking away with a new job.

For more information or to book a place for this free event, visit www.west-thames.ac.uk. If you would like to bring a school group please contact the college directly on 020 8326 2242.

Aspire – The Skills Show Experience is supported by World Skills UK – The Skills Show, the European Social Fund and the National Careers Service.
March 4, 2014