Creating a Creative Colourful Confident Hounslow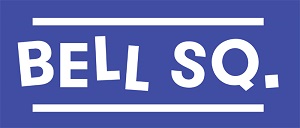 You may have noticed changes taking place in Hounslow High Street over the last few months as pavements have been dug up, pathways re-laid and new lights have been installed. Bell Square (the square outside the Bell Inn) is being transformed into one of London's leading outdoor performance spaces, capable of hosting the biggest and best spectacles around today.
The planned outdoor performance space at Bell Square is a symbolic mark of intent in the re-generation plan for Hounslow town centre to deliver a vision of turning Hounslow into a Colourful and Creative place to live, visit and work.
The planned space provides a scale and level of resource that is unmatched by any other purpose-built space in London. As a result, it will be possible to attract and host stand-out performers and productions from all over Europe, many of which will have had no other exposure in the UK. Performances of this calibre will establish Hounslow as a leading destination for outdoor arts performances in the UK which in turn will attract audiences from all over London.
The nature of the performances and programme will add a colourful and creative dimension to the area. The plan is to create a regular programme of events, initially fortnightly, that will become a permanent feature of the area. The intrinsic accessibility of outdoor arts will enable everyone visiting, living and working in the area to engage with what is going on very easily.
Local businesses and institutions will be able to exploit the space and the high calibre programme to amplify their own marketing efforts by planning integrated activities and using the performances, to market themselves more widely.
The first event for Bell Square is scheduled for 20 and 21 June when it will host renowned performers Bilbobasso performing Polar. Polar is a 60 minute show that tells the story of Tango. With dancers, live music and pyrotechnics it is a guaranteed crowd pleaser. Thereafter performances are planned for every two weeks until Christmas. In the early part of 2015 the programme will pause to allow for additional building works and then it will resume in Spring. The programme to the end of September is as follows:
20 & 21 June - 9.30pm Cie Bilbobasso – POLAR
Strong poetical images and rough emotions feature in this fiery interrogation of the Argentine tango in the style of a noire thriller
5 July Cia. Mar Gomez – HEART WASH
From Catalonia, this story of love told with great drama and passion through dance. (Part of Big Dance, the biennial London-wide festival of dance to be held 11-20 July)
19 July Dream Engine – CONEDANCERS
An air-filled cone eight metres high creates a new stage for an extraordinary aerial performance. Acrobatic and upbeat but also passionate and moving.
2 Aug Moxie Brawl – SIT BACK
This dance show set in WW2 won the Jury Prize at 'Gone in 20 Minutes' in 2013, a national showcase for new and emerging outdoor arts projects (www.gi20.co.uk)
16 Aug – 12 noon GIGS
The Mayor of London's showcase of buskers from all over London.
30 Aug Max Calaf – ANY DAY.
A big trampoline performance by an established Catalan artist
13 Sept BIG DANCE BUS - very participative and popular with kids and families.
27 Sept Cirque Bijou – SOURCE
Wonderful stories created by mythical people who live underground in our rivers and streams. This is a new show created for the Circulate outdoor arts tour of London, an Arts Council London initiative to build on the success of Showtime 2012 and continue to support outdoor arts in and around the capital.
June 4, 2014