Liz Power taking on distance for first time for London Museum of Water & Steam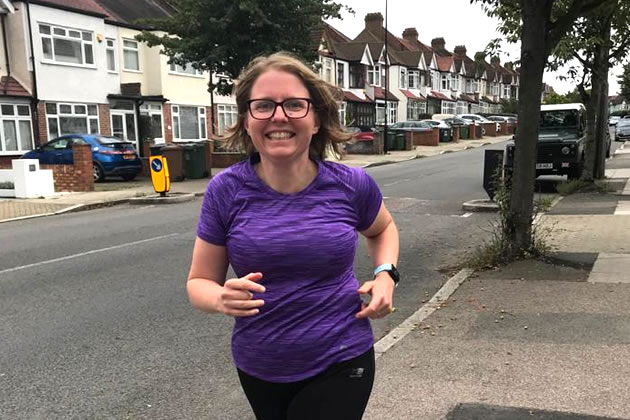 Liz Power in training
Liz Power, Director of the London Museum of Water & Steam in Brentford, is planning to run in the 40th London Marathon to raise funds for the Museum.
In her first Marathon, Liz will run from her home in Lewisham to the Museum and back again on Sunday 4 October as the London Marathon goes virtual. All entrants to the Marathon will have all day to complete the distance, but Liz is hoping to finish in 6 hours, with a few stops along the way to meet up with friends, staff from the Museum and the Trustees.
The London Museum of Water & Steam is hoping to re-open its doors to families and steam enthusiasts alike on 24 October. Since closing on 20 March, the independent Museum, which receives no funds from the government or the local authority, lost 89% of its income.
Liz Power said, "This is a massive challenge, and having the support of the Museum community means so much to me. Every penny raised will go towards the costs of reopening the Museum, at a time when we know we will not be able to earn as much income as we need to keep operating"
Liz has so far run 20 miles in training, and hopes that the final 6 miles needed will be possible on the day.
She adds, "I will just keep thinking about the Museum and important work we do with local people, and keep going"
To support Liz click here.

September 18, 2020