Cavendish and Marlborough primary students consider their origins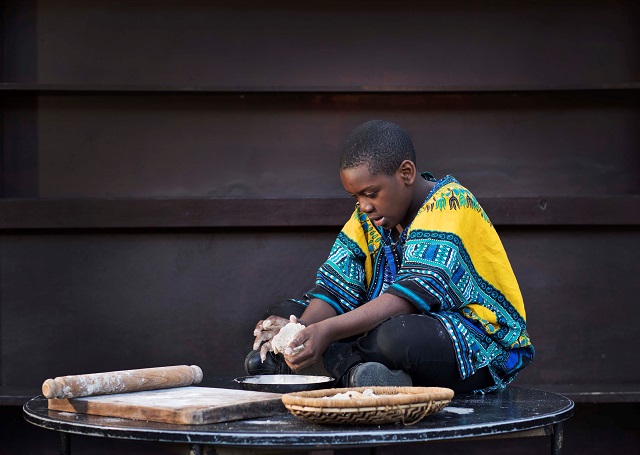 Josaphat Paul Buyombo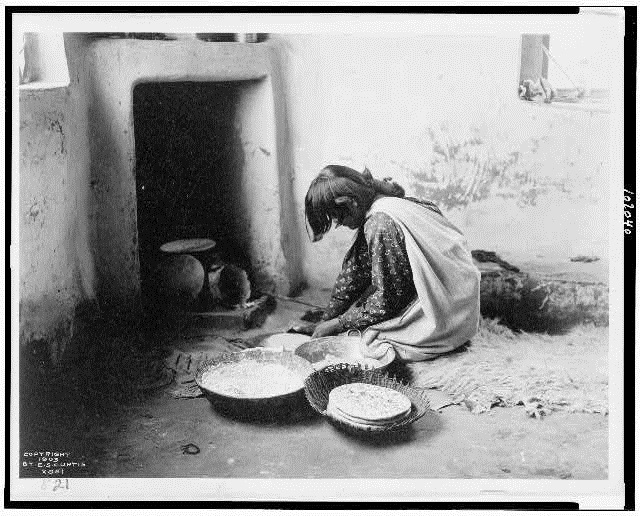 Zuni Bread Maker, taken by Edward Curtis around 1903
In the summer of 1616, the young Powhatan woman whom history and mythology have come to know as Pocahontas was a guest at Syon House, in Brentford. Pocahontas never returned to North America: she died at Gravesend in 1617.
It was this anniversary that led the theatre company Border Crossings, as part of the 2017 ORIGINS Festival, to ask three contemporary Native American women to hold a ceremony at Syon House in her memory.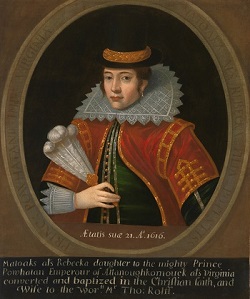 After the success of that event, the company has deepened its exploration of the dialogue between Native American heritages and contemporary London. Drawing off rich photographic archives depicting the indigenous peoples of North America, artists, curators and historians have worked with a broad range of volunteers, children from Cavendish Primary School and Marlborough Primary School, and refugee support organisations to elicit personal photographic responses to this material. The resulting exhibition, POCAHONTAS AND AFTER, shows the archive images in juxtaposition with the contemporary photographs they have inspired.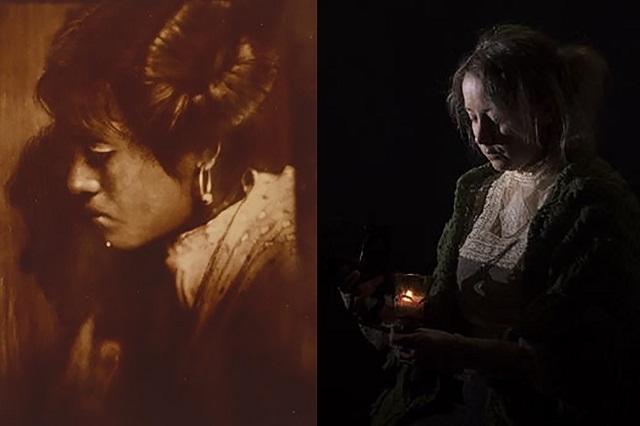 Hopi Maiden and Shona Davis
With photos by John Cobb and the support of the Heritage Lottery Fund.
The catalogue can be freely downloaded (pdf). It includes all the photos and the thoughts of all the participants in a thought-provoking and valuable read.
The exibition is open until June 2nd in the Syon Park Visitor Centre (open 7 days a week from 10:30am-5:00pm) and the Print Room at Syon House , accessible with a House and gardens admission ticket (Wed, Thu & Sun: 11:00am-5:00pm).
For more information visit www.syonpark.co.uk and www.bordercrossings.org.uk.
---
Syon House is the London home of the Duke of Northumberland and has been in the Percy family for over 400 years. Built on the site of a late medieval abbey, Syon boasts one of the finest Robert Adam interiors in the country and has a magnificent collection of paintings and furniture. Set in 200 acres of parkland and Capability Brown designed gardens, which includes the Great Conservatory, Syon is one of London's hidden treasures.
Both house and gardens feature frequently in TV, films and costume dramas; most recently BBC's 'Civilisations', 'Silent Witness' and feature films 'Transformers: The Last Knight' and 'Pride and Prejudice and Zombies'.
Whether it is as a heritage site, film location or an exclusive wedding venue, Syon Park continues to welcome, inform and fascinate its visitors.
Please see syonpark.co.uk for upcoming events, dates and details.
April 13, 2018