Discount on entry to Syon House and Gardens for local residents
Capability Brown Exhibition 2016
A Capability Brown exhibition about Brown's life and work is now open in our Visitor Centre courtyard. The exhibition is free to visit by the general public. No ticket purchase is required. The exhibition is available to view from 10:30am to 5pm seven days a week during our open season.
Lancelot 'Capability' Brown (baptised August 30th 1716 – 6th February 1783) was an English landscape architect responsible for designing over 250 gardens across the UK during the 18th century. He was hailed as one of the best artists of his time and has been called England's Greatest Gardener. Capability Brown designed over 170 parks; Syon Park is one of them.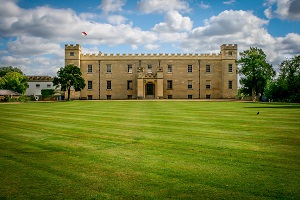 Attention Local Residents!
If you've never been to Syon House and Gardens before it is now easier than ever to come along and visit us. To celebrate the 300th anniversary of the birth of Lancelot 'Capability' Brown local residents (within a 3 mile radius of Syon Park) are offered a 20%* discount off tickets to the House and Gardens during the 2016 season. Proof of local address will be required.
*Please see www.syonpark.co.uk for further details and terms & conditions.
The local resident discount is one of many special offers available to visitors of Syon House and Gardens. Please see details of all the 2 for 1 ticket and membership offers on the website.
Children go free during the summer school holidays into Syon House and Gardens. That is 2 free children per full paying adult, not to be used in conjunction with any other offer or promotion.
For more information please contact The Estate Office on 020 8560 0882 or email info@syonpark.co.uk.
Decorex International Interior Design Exhibition- September 2016
Decorex International is an exhibition of high end interior design products for the professional interior designer and interior design retailer, working in either the residential or hotel markets.
Interested parties can register and buy tickets http://www.decorex.com/secure-your-ticket . The public can only attend on the Consumer day. This is a trade event.
http://www.decorex.com/
Sunday 18th September 10.00 - 18.00
Monday 19th September 10.00 - 18.00
Tuesday 20th September 10.00 - 19.00 (Consumer day)
Wednesday 21st September 10.00 - 17.00


Sunday 16th October 2016
Autumn Tree Walk with the Head Gardener
Put on your wellies, wrap up warm and join our Head Gardener on a leisurely walk around the gardens in their full autumn glory.
Walks start at 11.00am and 2.00pm.
Tickets available from The Visitor Centre in advance and are £2.00 plus general admission to either the House and/or Gardens.

The Enchanted Woodland
November & December 2016 - Weekends only from Friday 18th November to Sunday 4th December 2016
Syon Park's Annual Enchanted Woodland
Syon Park is illuminating the gardens and Great Conservatory for the 11th Annual Enchanted Woodland so wrap up warm and join us. Open Fridays, Saturdays and Sundays only from Friday 18th November to Sunday 4th December. www.enchantedwoodland.com
August 3, 2016