To Oxford for Prostate Cancer Research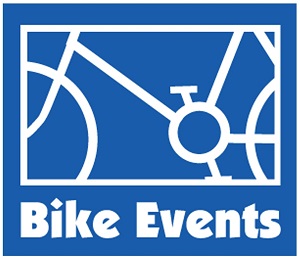 Syon Park will be the send-off point for a greater number of cyclists than the Tour de France when the latest London to Oxford bike rides gets underway on Sunday 6 July (7.30am – 9am).
More than 300 riders have already signed up for the 60 mile event – one of three that will later converge on Oxpens Meadow in Oxford city centre – to raise money for the Prostate Cancer Research Centre, a charity seeking to find a cure for a disease which kills 10,000 men in the UK each more and brings suffering and anxiety to 20,000 more, as well as to their friends and families.
Final numbers are expected to exceed 500.
From the start-line in Syon Park, riders will then head out towards Iver, Burnham Beeches and Marlow before a climb to Christmas Common and the drop into Oxford.
Bike Events spokesman, Euan Scott-Batey, says: "The public's interest in cycling challenges has been growing steadily in recent years and we're expecting Le Tour de France's latest visit to the UK to lift it higher again. Our riders aren't racing, of course, but there's still a terrific sense of achievement to be had from even the most leisurely conquering of a route that crosses the Cotswolds or Chiltern Hills and boosts the funds of a favourite charity. "
He added: "And if that's not incentive enough, we'll also be laying on a party-style finish, featuring a Big Top, live music, food stalls, a bar, sports massage, displays by the charities being helped and, hopefully, cheering spectators."
Entries for the Sunday 6 July rides are still being taken at www.bike-events.co.uk or by phone to 0845 460 1342. Registration can also happen at the start-lines on the day (7am to 9.30am).
Entry prices start from £19 and include clear way-marking, well signposted refreshment stops, chip timing and web results on the 50/100 circular route, full back up all along the routes from marshals, medics and mechanics plus free entertainment at the finish.

Coaches will also run in the late afternoon from Oxford back to Syon Park.

The Sunday 6 July rides are among more than 25 being organised this year for different charities by Bike Events. For more details of the next in the series, see www.bike-events.co.uk; find Bike-Events on Facebook or follow @BikeEventsTeam on Twitter.
June 23, 2014