Join the next course and get your hands creating
I have been teaching a variety of courses over the last ten years while I have been a resident artist at the Museum and have noticed that the desire to be creative is stronger than ever which has resulted in the increase of students wanting to enrol in good quality adult education courses.
Ceramics is proving to be one of the most popular subjects and the Turner Prize Winner Grayson Perry, one of the most notorious potters in the world is partly to blame. His work has gained an enormous amount of public attention, which has impacted massively on the larger world of ceramics.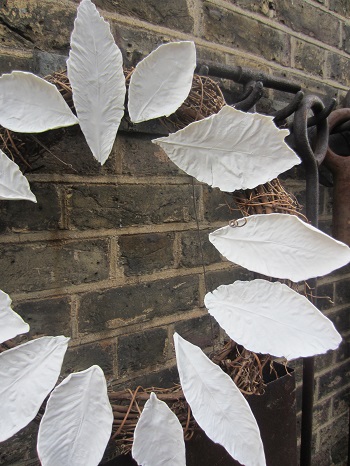 Ceramics will also be coming to our television screens later on this year as the production company that brought us the "Great British Bake Off" is now searching for "Britain's Best Potter"
So it is very forward thinking of the Steam Museum here in Brentford to establish and support a Ceramics Workshop as part of their ever-expanding education programme.
As an experienced tutor and maker I have devised a course to help develop ideas and skills for students with previous experience in clay but also a range of projects to introduce beginners to the diversity of the medium.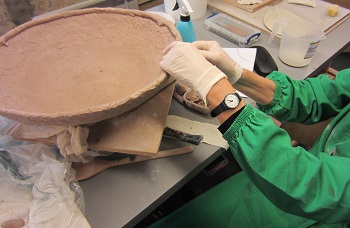 The course started last June and has attracted a variety of students with very different approaches and experiences in working in clay. It takes place in the new education room at the Museum and as my studio is located in the grounds I am able to utilise the use of my kilns, tools, and the students have the opportunity to experiment with a range of colours, oxides and glazes.
This course explores contemporary approaches to hand building and casting techniques using different clay bodies, including paper clay. They can also try out smoke firing techniques, which involves using seaweed and sawdust to create smoky effects.
For further information contact Claire Ireland at claireirelanduk@yahoo.co.uk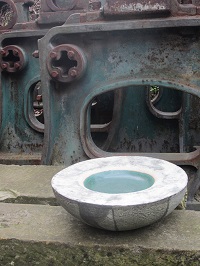 The next 6 week course starts Wednesday 25th February 2015
10am - 1pm
£180 for 6 weeks + £5 firing charge
Suitable for All
for more information contact:
Alison McIntyre at the London Museum of Water & Steam

020 3728 4973 or learning@waterandsteam.org.uk

January 22, 2015