Jason Bowyer and Claire Ireland feature in London Museum of Water and Steam
Jason Bowyer presents a show of his work in the main steam hall at the London Museum of Water and Steam which features interiors of the workshop and the now established museum garden.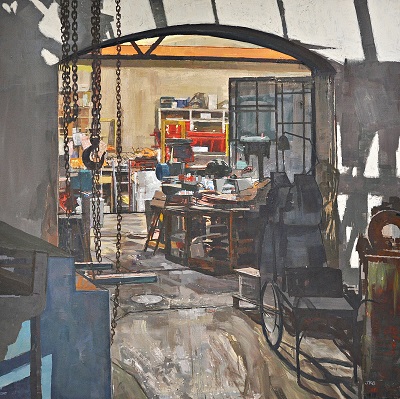 Jason first came to the museum in 1982 and quickly became fascinated by the interiors, garden and dramatic workshops.
He says "This group of paintings and drawings try to evoke my feelings about the changing shape, people, atmosphere and mood of this special place. My paintings are figurative but I hope to open a doorway to an abstract world.
"I have a studio at the Museum and hold exhibitions and give regular workshops and lectures. I take on commissions and have recently been to Afghanistan as a war artist with REME (Royal Electrical and Mechanical Engineers) making pastel and ink drawings of their workshops to make into large-scale paintings".
Claire Ireland, who also has a studio on the Museum's grounds, is a ceramic sculptor who has developed a ceramic workshop taking place at the London Museum of Water and Steam. There is a space and the workshop will take place again in September.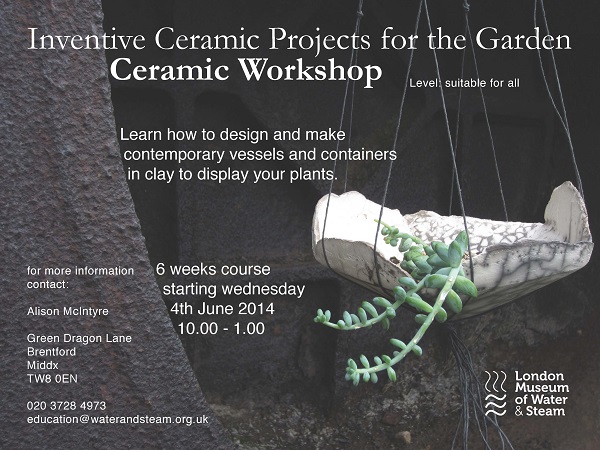 June 12, 2014