A 130th birthday celebration for the park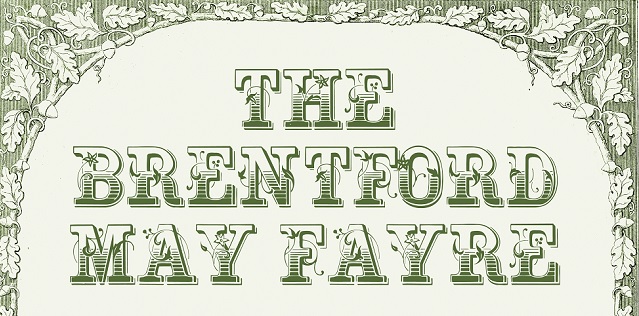 2019 marks a special year for St Paul's Rec as it's the 130th anniversary of the creation of the park.
So we're marking this occasion with something rather special - a Brentford May Fayre!
The Fayre will offer a cornucopia of pleasures including: Maypole Dancing and Garlands; Olde English Jig dolls; Northfields Morris Dancers; Steam Engine from the London Museum of Water & Steam; Instruments from The Musical Museum; Traditional Fayre games; a May Bonnet competition - winners will be crowned with sashes for the May King & Queen for the year; Bar & BBQ from The Griffin, Tea & Cake tent; Ice Creams; football competitions from the Brentford Football Club Community Sports Trust; the St Faith's Players; Hounslow Community Brass Band; Janet McNamara local historian, Property prices then and now; a Grand Raffle and much, much more!
PLUS the whole event will be hosted by the voice of Brentford FC, the legendary Pete Gilham!
This all takes place at St Paul's Recreation Ground, Brentford on Saturday May 4 between 12-4pm the day before Brentford's last home fixture of the season on Sunday May 5.
So, what better way than to spend your whole weekend than in the heart of Brentford!
Now, this is clearly a big event so we are looking for willing helpers who can spend an hour or two either helping with the set up or break down of the Fayre, OR those who can man/woman the stands, again for an hour or two.
We do want to make this a very special community event and if successful we'll do it again, so if you can help us to make this a great day do please get in touch.
ALSO, we would like cake donations for the Tea and Cake tent. So c'mon all you budding Berry's and Hollywood's get baking! If you can help with your contributions of cake please provide us with an accompanying ingredients list for allergies.

If you can help with the Fayre, or would like to bake and donate your cake creations do please get in touch by emailing Martin at martincase8@gmail.com

Save this date for your diary - Saturday May 4, 12-4pm, St Paul's Rec

/FriendsofStPaulsRec/
May 3, 2019