Join him on 27th November for food and fun!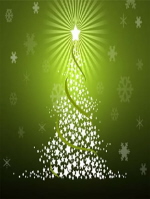 Open House Community Café
...at the heart of your community

Christmas Fayre
Saturday 27th November 2010
Doors open 12.00—17.00
Craft stalls, Food Stalls, Santa, Mulled Wine, Café, Children's stalls, fun and games, carol singing, sponsored Raffle Prizes, etc.
Lots of exciting things going on during the day, with fun for all ages, as well as excellent food and goodies for sale.
Santa will be making an appearance so have your letters ready to for him.
There are a few stall still available @ £15 each (set up from 11am) please contact Helen Purcell: 020 8568 7442
helen.purcell@parishofbrentford.org.uk

Open House Café
St. Paul's Church
St. Paul's Road
Brentford TW8 0PN
November 4, 2010