St Faith's Players' present their Spring show at Watermans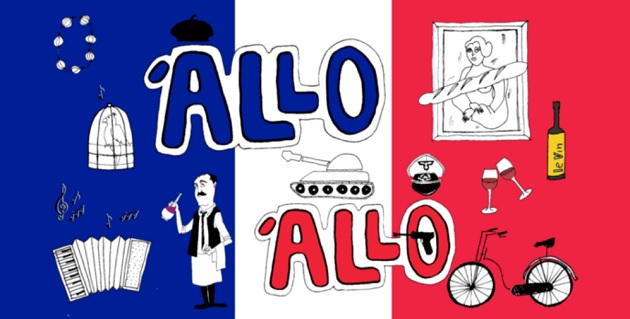 "Listen very carefully, I will only say zees once…"
Enjoy a hilarious evening in the company of St Faith's Players following the adventures of René Artois, a hapless café owner in Nazi-occupied France as seen in the long-running popular TV series, 'Allo 'Allo. The stage play comes straight from the pen of the original BBC script writers and closely follows the TV show's original format and features all the most popular characters.
Whilst running his café, René has to keep many secrets; he has concealed a priceless portrait in a knockwurst sausage on behalf of the Nazis (but plans to keep it for himself), he is reluctantly hiding two British Airmen for The French Resistance, and there will be big trouble if his wife discovers his amorous affairs with his young waitresses. Matters come to a head with the news that the Führer is to visit the town, and the café becomes filled with tricksters intending to impersonate or assassinate Hitler. René will need all the wit he can muster to save his café and his life…
Suitable for 12+ years
Ticket prices:
Take advantage of the Early Bird Offer book tickets for Thursday 6 June for only £10 per ticket until 30 April, then from 1 May tickets £12

Show tickets for Friday 7 & Saturday 8 June Early Bird Tickets £12 until 30 April, then from 1 May tickets are £15.
Tickets are £10 per person when booking for a group of 6 or more people please call the box office 020 8232 1010 1pm – 9pm
Visit the website at www.st-faiths-players.org.uk and find the Players on Facebook
Performances: Thursday 6 June, Friday 7, Saturday 8 at 7.30pm and a matinee on Saturday at 2.30pm
April 3, 2019