Saturday performances sold out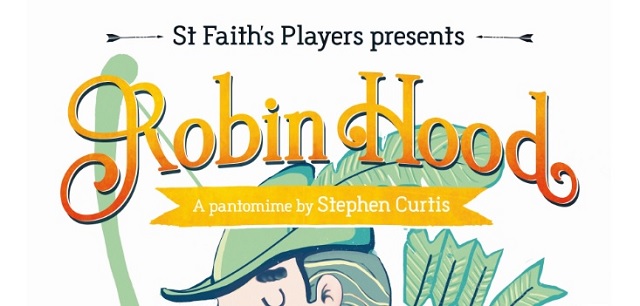 Saturday performances have been sold out for St Faith's Players seasonal pantomime. Tickets do remain for Thursday and Friday.
To make it even easier to book, this year there area limited number of tickets available online. Book up to ten tickets in one purchase with secure online payment for St Faith's Players' performances of the pantomime Robin Hood on the evenings of Thursday 1st and Friday 2nd December and matinee and evening of Saturday 3rd December.
Secure online payment and tickets straight to your inbox
Guarantee your seats for what is sure to be a popular production
No need to queue at the box office
Low booking fee - less than £1.30 per ticket
Concession tickets available
Book now and don't forget to invite your friends, family, neighbours and colleagues!
Performances on:
Thursday 1st December, 7:45pm
Friday 2nd December, 7:45pm
Saturday 3rd December, 2:30pm
Saturday 3rd December, 7:45pm



Visit the website at www.st-faiths-players.org.uk and find the Players on Facebook
St. Faith's Church Hall
122 Windmill Road
Brentford, TW8 9NA
(just North of the A4)
E2 bus stops right outside.
November 24, 2016