Brentford commemorates Remembrance Sunday at War Memorials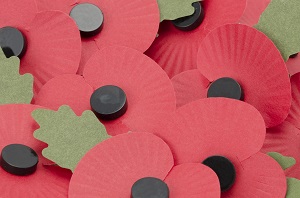 Community groups are set to join veterans and local Hounslow dignitaries on Armistice Day on Friday 10th November and on Remembrance Sunday , to remember those who lost their lives in the two world wars and more recent conflicts.
Services are taking place across the borough and serving military personnel, cubs, scouts and guides will parade their colours alongside veterans, who will lay wreaths in memory of fallen friends.
On Friday, the council's Service of Remembrance will take place in Hounslow High Street, outside Holy Trinity Church.
The event will include a military parade from 10.30am hosted by the 1st Battalion Irish Guard, with members from the Chelsea Pensioners, Royal British Legion, Gurkhas and Cadets.
The parade will finish up outside the church where the service will take place, incorporating a two minute silence at 11am.
On Remembrance Sunday, there will be a service at 10.30am at Brentford Memorial outside Brentford Library led by the new vicar of St Paul's Parish, Oli Douglas-Pennant.

The Isleworth Branch of the Royal British Legion, 5-6 North Street, Isleworth, TW7 6PA, meets at 7:30pm on the first Monday of each month. New members are welcome, whether they have served in the Armed Forces or not.
The Royal British Legion was founded in 1921 and has been providing support for people who fought in both World Wars of the last century and more recent conflicts since 1945.
For more information about its national campaigns visit www.britishlegion.org.uk
If you can spare an hour or two to help with the Poppy Appeal, please get in touch with Sarah Porter on 07799381232 or via porter52@btinternet.com
Councillor Steve Curran, Leader of Hounslow Council, said:
"Armistice Day and Remembrance Sunday give Hounslow's war veterans a chance to honour and remember all who lost their lives in the conflicts and provide an opportunity for all of us to think about the sacrifices made by so many people, including our brave servicemen and women.
"I hope as many people as possible will join us for the borough's remembrance service on Friday and again at services across the borough on Sunday. Please wear the Royal British Legion's poppy with pride."
October 26, 2017