Event in support of local children's Charity Me too & Co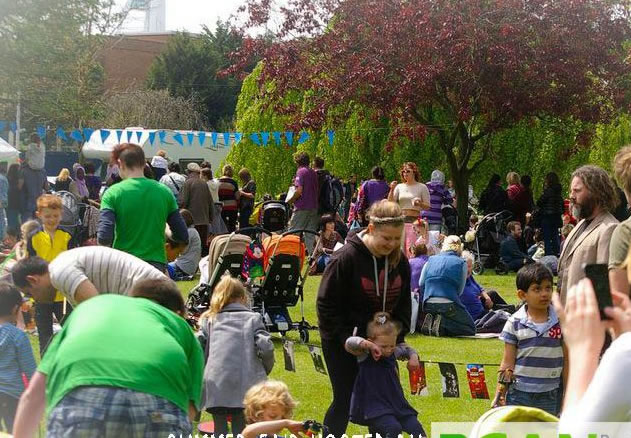 A fun day packed with family activities is taking place this Bank Holiday Monday (28 August) in Redlees Park from 12 noon to 5pm.

Me too & Co, a local charity for children with additional needs is holding the event.
There will be lots of exciting activities including charity stalls, fun and games, a multi-sensory theatre performance, live music, food and drink stalls, a petting zoo, a sponsored #lopyourlocks, a fun fair and two shows from a motorbike stunt team jumping through flaming hoops.

There will be a quiet zone with giant bubbles from Bluey and Baloo, yoga classes for children and massages for adults with Stefan and Melinda from Integral Harmony, a petting zoo from Porridge and Rice, a theatrical performance of the children's book "Little Meerkat's Big Panic" which helps children deal with anxiety and a sensory caravan called Minnie on the Move.

The Mayor of Hounslow, Sue Sampson, will officially open the event immediately after performing a 10,000 foot Skydive. She is raising money for her charities, Refuge & The Pink Ribbon Foundation

Music will be provided by the popular band Retrospect, a five piece band performing covers from the last five decades. So if you fancy some Rock 'n' Roll, Rhythm & Blues, with a small pinch of soul, from artists such as Jimi Hendrix, David Bowie, T-Rex, James Brown and Otis Reading, make sure you come down and enjoy the atmosphere, the music and all that the day has on offer.

There will also be a raffle with exciting prizes from local donors such as Bianca Marten chocolates, Jubilee Service Station, a personal training session etc. Tickets will be on sale all afternoon.

Central Moves Ltd will be selling the hot drinks and cakes on the day in support of the Grenfell Tower Holiday appeal.

One of the charity's volunteers, Hagley West, will be cutting off his long hair live on stage to raise money for Me too & Co. Lorraine who regularly cuts the hair of children with additional needs on Tuesday afternoons will be taking on the challenge of cutting Hagley's hair, so please come along and support them. Hagley will be donating his hair to The Little Princess Trust who make wigs for children suffering from hair loss.

Come out and support Hagley at the fair and If you can't come on the day you can help them reach their goal by donating to their Just Giving campaign.

Book your tickets now for the theatrical performance of "Little Meerkat's Big Panic" and entry to the sensory caravan "Minnie on the Move"!

Based on the book by parenting expert, Jane Evans, 'Little Meerkat's Big Panic' is a not-for-profit multi-sensory production for children aged 0 -7 and those with additional needs. Featuring original songs written by Julia and Niall Walsh, and developed in partnership with Early Years SEN. The story helps children with anxiety and others to think about their emotions. Each performance lasts twenty minutes, followed by up to 30 minutes of sensory play with some free resources for you to take home.

This Fair is being organised by Gale Davies, trustee of Me too & Co, along with a team from the Feltham and Whitton Lions Club and supported by the Rugby Football Union (RFU).

Redlees Park is situated on Twickenham Road, Isleworth TW7 6DW. Entry is via either Twickenham Road or Worton Road. There is plenty of free on-street parking available and 3 free car parks. Bus numbers 267, 481, H20 and H37 stop nearby.
August 25, 2017