Summer Fun at Redlees Park
Related Links
Redlees Adventure Playground Trust
Grand Opening of the new
Redlees Adventure Playground
26th May 2011,
12.00 pm – 2.00 pm
Bake sale by Reds Café
Coffees/Teas available to purchase
Redlees Under 5s Centre
Redlees Park, Worton Road
Isleworth TW7 6DW
Participate
Sign up for our free newsletter

Comment on this story on the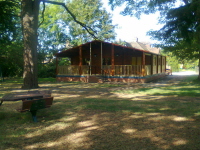 Disabled children in Hounslow will have a new venue for play this summer at Redlees Park in Isleworth. In the midst of uncertainty about future funding parents and carers of disabled children formed the Redlees Adventure Playground Trust hoping to ensure that the recently installed accessible play facilities at the Redlees Centre within Redlees Park receive maximum use. Their hard work has been rewarded with a grant for a summer playscheme from the BBC's Children in Need to run from the Centre.
"The Trustees are very aware that no service is 'safe' in the current climate, even those for disabled children, and we worry that accessing what services remain will become increasingly difficult," said Trustee Karen Adams. "As parents of disabled children ourselves we know how challenging the long summer break can be. The playground is a really special place - the Children in Need grant is going to make a big difference to a lot of families" she added.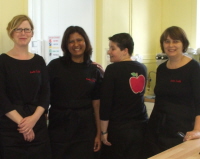 Working in partnership with Hounslow Council's Specialist Play Team the Trust will provide additional leisure opportunities outside of the Short Breaks duty – the formal requirement to give parents and carers a break from caring. The Trustees are planning a variety of sessions to suit a wide range of abilities and ages, as well as running a social enterprise, Reds Café, to help meet costs.
Parents and carers of disabled children can also come with their little ones to a specialist session at PiT Stop drop-ins which started this week and will run on Tuesday mornings between 10am and 12.30pm (during Hounslow school term times). Once there they can meet other parents for coffee or receive advice from Parents in Touch, a carers information and support project based in Chiswick. You need to be a member to access PiT services, but it's free and you do not have to live in Hounslow. More information can be found at the Trust website.
The long running One O'Clock Club continues to operate in the enhanced facilities, offering play for under fives of all abilities from 1pm Monday to Friday, all year round.
May 24, 2011