Sunday 27 June, 12-5pm (free entertainment, sunshine not guaranteed)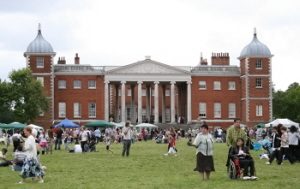 Osterley's annual community fun day returns, bigger and better than ever!
Packed with free activities and entertainment for all the family: Music and dance - Art in the Park - face painting - craft activities.
Plus FREE entry to Osterley Park House and Garden and much, much more.
Car park: £3.50 Sat Nav: Jersey Road, TW7 4RB
Osterley Park and House, Jersey Road Isleworth, Middlesex TW7 4RB
Call 020 8232 5050 for more details
Osterley Park is part of the National Trust, Reg Charity no: 205846
June 24, 2010