Festival celebrations include 10 days of free events in the area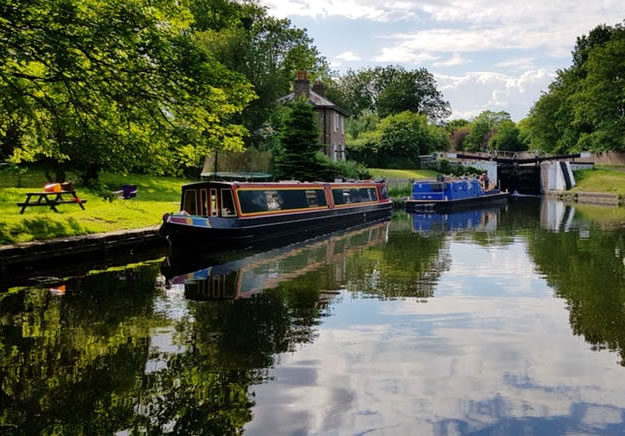 Hundreds of events and activities are taking place to celebrate London becoming the world's first National Park City including several in the Brentford, Isleworth and Chiswick areas.
The National Park City Festival runs from 19 July, with 10 days of free fun events in celebration of London's green spaces, wildlife habitats, green rooftops and waterways. Working with the independent National Park City Foundation and partners including the National Theatre and London Wildlife Trust, the events aim to get all Londoners to enjoy the outdoors.

The Ramblers Association have organised free led walks on local sections of the Capital Ring. There is a walk starting from Boston Manor station at 11am on Saturday 20 July between Osterley Lock and Greenford. One of the most rural and picturesque sections of the Capital Ring it follows the Grand Union Canal and River Brent through Hanwell, Brent Lodge Park and meadows to Greenford Bridge. The walk then continues northwards through Perivale Park with its lovely wild flower meadow to finish at Greenford station. You are advised to bring a picnic lunch
A walk between Richmond and Osterley Lock departs from Richmond station on Saturday 20 July and ends after 4.8 miles at 2pm.
Osterley Park rangers are hosting a Moth Night on Saturday 20 July between 8.30pm and 10pm. Join moth expert David Howden and the Osterley Park ranger team to explore the surprisingly wonderful world of moths. You will be able to help the Osterley park ranger carry out a moth trapping session and learn how to identify some of the moth species found in Osterley Park
There will be Seed Bomb Making sessions that will allow you to get creative making seed bombs that will transform any patch of derelict land into a teeming oasis full of wildflowers. They are organised by the National Trust and take place at Osterley Park on Monday 22 July (11am – 1pm) and Wednesday 24 July (11am – 1pm).
Thames Discovery Programme is holding an Isleworth Foreshore Walk with the Restoration Trust. Meet at 62 Church St, TW7 6BG at 10am. The Thames Discovery Programme's professional archaeologists will be leading the. Participants will discover the rich history of the area and its fascinating archaeological heritage.
There is also a Gunnersbury and Chiswick walk meeting at Turnham Green underground station at 10.45am. This is a leisurely, linear walk of about 5 miles. The walk features the iconic Gunnersbury Triangle nature reserve, with its numerous birds and wildflowers. They will then carry on to visit Chiswick House Gardens, where there will be a tea and toilets stop, carrying on along a particularly scenic section of the Thames Path.
Chiswick Pier Trust is holding Party on the Pier at Sunday 21 July from 11:30am to 4pm. It will be a family day on and off the River Thames at Chiswick. Free boat trips all day, live music, Fuller's bar, BBQ, refreshments, stalls and more.
The Mayor of London, Sadiq Khan, said: "Our National Park City Festival shows just how important it is to protect our environment, including our wildlife, and reconnects Londoners with the outdoors with lots of free events for everyone to enjoy across London's beautiful green spaces, rooftops and waterways.
"After recent UN reports revealed that nature and biodiversity is being lost at an unprecedented rate, I am committed to helping make London the world's first National Park City and protecting our green and blue spaces and wildlife'.
The Mayor's ambition is to make more than half of the capital green and increase tree canopy cover by 10 per cent by 2050. Sadiq has updated the London Plan to prevent the loss of green belt and increase 'greening' in new developments. City Hall say they have also already funded the planting of a record 170,000 trees in just three years.
Search for other events taking place as part of the festival
July 18, 2019