Autumn Programme of films, concerts and tea dances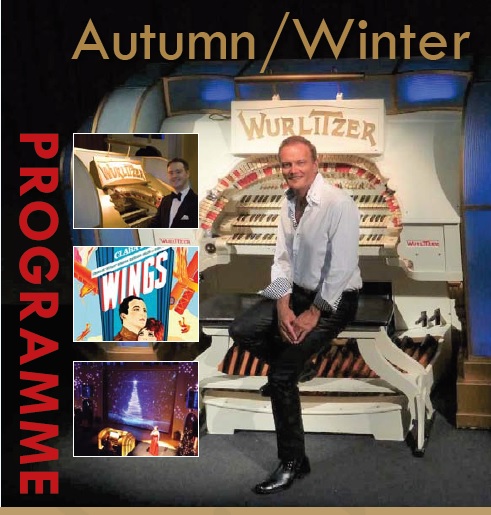 Tea Dances
Saturdays at 2.30pm 13 October, 17 November & 15 December
Strictly fun – join in a social afternoon of Ballroom, Latin and Sequence dancing, to the sounds of the DJ's selection of popular dance tunes. All levels of ability are welcome, and a partner is not necessary. Free dance lesson at 2pm. Tickets: £8.50 includes a glass of Prosecco or tea/coffee.
Christmas Tea Dance – dress code - Christmas Sparkle.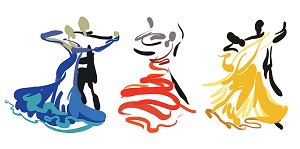 Sunday 14 October at 3pm
That Night in Rio (1941)
Dir. Irving Cummings (U) 91 mins
Billed as 'a magnificent extravaganza', Alice Faye teams up with Don Ameche and Carmen Miranda in a musical many consider as Twentieth Century Fox's best. Brace yourselves for Carmen Miranda's explosive opening number: Chicka Chicka Boom Chick and her unforgettable I, Yi, Yi, Yi, Yi (I Like You Very Much).
Tickets: £7.00/£5.50 concessions
Sunday 21 October at 3.00pm
Silent Film – Wings
Dir. Lucien Hubbard (1927)
Donald MacKenzie at the Mighty Wurlitzer.
Wings is the finest American silent war film, set during the First World War. Released by Paramount Pictures, it stars Clara Bow, Charles "Buddy" Rogers and Richard Arlen. Gary Cooper appears in a small role which helped launch his Hollywood career. Hundreds of extras and some 300 pilots were involved in the filming, including pilots and planes of the United States Army Air Corps. Acclaimed for its technical prowess and realism upon release, the film became the yardstick against which future aviation films were measured, mainly because of its realistic air-combat sequences.
This screening is the Museum's way of marking the centenary of the end of the First World War. Donald MacKenzie, from the Odeon Leicester Square, will be at the Wurlitzer to provide the accompaniment to this thrilling and dramatic cinematic experience.
Tickets: £12.50

Sunday 4 November at 3.00pm
Pin Up Girl (1944)
Dir. Bruce Humberstone (U) 84 mins
Betty Grable stars in this musical love story as Lorrie Jones, the toast of a USO canteen and surrounded by adoring servicemen. When she falls in love with one of them, Tommy played by John Harvey, she decides that if she poses as a Broadway star she can follow her man wherever he goes. Also starring Martha Raye.
Tickets: £7.00/£5.50 concessions

Sunday 25 November at 3.00pm
The Dolly Sisters (1945)
Dir. Irving Cummings (U) 114 mins
Betty Grable's biggest hit made at the height of her career, this is also her splashiest and most lavish musical. Grable and June Haver star as two sisters from Hungary who become famous entertainers. Oscar-nominated for best music and featuring songs I Can't Begin to Tell You and I'm Always Chasing Rainbows.
Tickets: £7.00/£5.50 concessions
Sunday 9 December at 3.00pm
Holiday Affair (1949)
Dir. Don Hartman (U) 87 mins
This festive season we are delighted to present this charming Christmas classic rom-com starring Janet Leigh and Robert Mitchum. The story of a recently widowed woman and her young son, and the two men who have fallen in love with her - plus snow and all the seasonal trimmings you could wish for.
Tickets: £7.00/£5.50 concessions
Sunday 16 at 3.00pm
Christmas Concert
The Museum's ever-popular annual spectacular! Chris Barber, resident organist and Director of Music at the Musical Museum, will enchant you at the Mighty Wurlitzer. He will be joined by a group of talented vocalists and musicians in a very special concert. Spectacular lighting and projection will whisk you to Manhattan in the snow and skating in the park, as this year's theme is "Christmas in New York". Expect lots of popular classics as well as seasonal favourites.
Tickets: £16.50 (free glass of prosecco for advance booking by 30 November).
Opening hours
The Museum is open on Tuesday, Friday, Saturday, Sunday & Bank Holiday Mondays from 10:30am to 5pm, last entry is at 4pm.
Tours with live demonstrations of self playing instruments and the Mighty Wurlitzer take place at 11am, 1pm & 3pm.
The Museum is open on any day for groups consisting of 20 people or more. Please contact the museum for further details.
Admission:
Standard entry: £11.00
Concessions: £9.00
Children (5 to 16): £5.00
Family ticket (2 adults plus up to 3 children) £25.00
50% off for residents of the London Borough of Hounslow
The museum, concert hall & tea room are available for hire for parties, special events and corporate functions. Discounted rates apply to community & charity hires.
October 1, 2018