A Gothic Night Out - Horror Film with Wurlitzer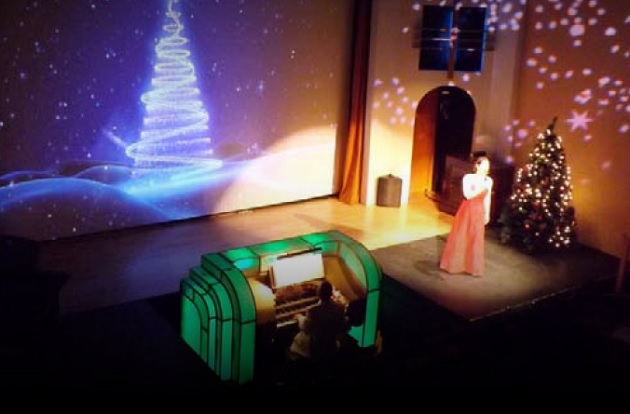 EMERGE FESTIVAL - SILENT FILM
A Gothic Night Out - Horror Film with Wurlitzer
Friday 27th September - 7.00pm - 10.30pm ​
From DJs and bands to poetry slams and open mic jams, Emerge is a new festival which brings together some of London's most electrifying talent across 50 of the capital's iconic museums and galleries. Join us for a night of Gothic film where, from beneath the stage, the haunting tones of the Mighty Wurlitzer organ will rise again as they did almost one hundred years ago. Donald MacKenzie, talented organist and silent film maestro will provide the spine-chilling accompaniment to a quartet of Silent Horror Films - presenting extracts from Nosferatu, The Phantom of the Opera, Dr Jekyll & Mr Hyde and The Cabinet of Dr Caligari. ​ A fully licenced cash bar selling horror-themed cocktails, bottled beers and wine, snacks and sandwiches is also available.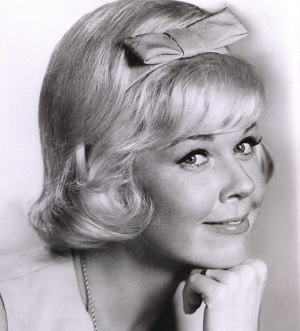 Celebrating Doris Day, 1922-2019
Sunday 29 September at 3.00 pm Calamity Jane (1953)
Originally billed as the "sky highest, smile widest, wild and woolliest Western of 'em all!" this is the best known of Doris Day's musical movies. Alongside co-star Howard Keel as Wild Bill Hickok, it's all about Calamity Jane, her saloon, and her romance. With every song a classic, it's time to whip-crack-away!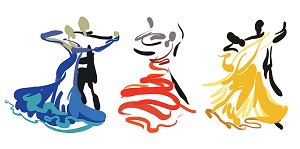 Tea Dances
Saturdays at 2.30pm 5th October, 9th November
A social afternoon of Ballroom Latin & Sequence dancing to the DJs selection of popular dance tunes. All levels of ability are welcome and a partner is not necessary. Free dance lesson at 2.00pm Tickets: £8.50 includes a glass of prosecco or tea/coffee.
WURLITZER CONCERT Richard Hills at the console of the Mighty Wurlitzer Sunday 13th October - 3.00pm ​
One of the world's leading Theatre Organists, and winner of the A.T.O.S. International Young Theatre Organist of the Year competition in Detroit, Richard regularly plays at venues across the UK, USA, Europe and Australia, appeared many times on national and international radio and TV, and has several recording credits to his name. He made his solo debut at the BBC Proms in 2013, and returned to the Royal Albert Hall as a soloist during the 2015 season. We're delighted to welcome him back to the Musical Museum to entertain us with his talented arrangement and delivery of musical classics both old and new. ​ Tickets: £15.00
CLASSIC FILM Young at Heart (1954) Sunday 20th October - 3.00pm ​ This musical remake of Four Daughters stars Doris Day as a well-bred New England woman who marries a chip-on-his-shoulder musician (Frank Sinatra). Both Day and Sinatra really shine, and the songs include the Johnny Richards-Caroline Leigh title tune, which became part of Sinatra's standard repertoire. Featuring a prelude on the Mighty Wurlitzer. ​ Tickets: £7.50 adults / £6.00 concessions
CLASSIC FILM My Dream is Yours (1949) Sunday 27th October - 3.00pm ​
Talent agent Doug Blake (Jack Carson) abandons his arrogant singing star and scrambles to recruit another who will shine even brighter. He discovers the captivating songstress Martha Gibson (Doris Day). Think she has a chance? Lookout for a cameo from Bugs Bunny who hops into a dream sequence! Featuring a prelude on the Mighty Wurlitzer. ​ Tickets: £7.50 adults / £6.00 concessions
SILENT FILM / WURLITZER The Cabinet of Dr. Calgari (1919) Sunday 17th November - 3.00pm
​ At a carnival in Germany, Francis (Friedrich Feher) and his friend Alan (Rudolf Lettinger) encounter the crazed Dr. Caligari (Werner Krauss), showing off his "somnambulist" which leads to a shocking outcome... Considered by many to be the epitome of German Expressionism on film and classed as the first 'horror picture', we are celebrating its 100th Anniversary (a few monts early). Donald MacKenzie will be at the console of the Museum's Mighty Wurlitzer to present the film and provide a specially improvised and suitably atmospheric accompaniment. ​ Tickets: £15
CLASSIC FILM Love Me or Leave Me (1955) Saturday 23rd November - 3.00pm
​ "Life-Inspired Drama from Dance Hall to Ziegfield Follies!" This is a fictionalised account of the rise of jazz singer Ruth Etting (Doris Day) from taxi driver to movie star and her tempestuous marriage to gangster Marty Snyder (James Cagney). Songs include: You Made Me Love You (I Didn't Want to Do It). Featuring a prelude on the Mighty Wurlitzer. Please note this film is being shown on a Saturday instead of our usual Sunday screening. ​ Tickets: £7.50 adults / £6.00 concessions
STEAMPIPES - SILENT FILM / CONCERT A unique event supporting the historic narrow-gauge railways of Wales Thursday 28th November - 2.30pm and 7.00pm ​
Supporting the historic Festiniog, Talyllyn and Welshpool & Llanfair narrow gauge railways of Wales, rare and classic archive films from the golden age of steam railways are introduced by compere Rob Foxon, with Len Rawle on the Mighty Wurlitzer accompanying the silent films. Enjoy newly discovered footage being screened for the first time, including railways on the Isle of Wight in the 1930's, a day in the life of an engine driver (Nine Elms locomotive depot) in 1949, Welsh narrow-gauge railways and much more. ​ Screened as the original film-makers intended; using real film projected on the big screen! ​ Ticket prices from £13.00
CLASSIC FILM Snow White and the Seven Dwarfs (1937) Sunday 8th December - 3.00pm ​
Generations have celebrated the magical story, memorable music and unforgettable characters of Walt Disney's first full-length animated feature film. Sing-along with Doc, Sneezy, Grumpy, Happy, Bashful, Sleepy and Dopey this Christmas and join us for a classic family favourite. Hi-Ho! Featuring a prelude on the Mighty Wurlitzer. ​ Tickets: £7.50 adults / £6.00 concessions
Christmas Carols with The Hogarth Choir Friday 13th December - 7.30pm
Maiastra Classical Concert Saturday 14th December - 7.30pm
CHRISTMAS CONCERT The Musical Museum's Annual Christmas Extravaganza! Sunday 15th December - 3.00pm ​
Join Musical Director Chris Barber and a talented supporting cast of musicians in this popular fun, family-friendly celebration of Christmas music. Backed by specially created lighting and visual effects, Chris and the cast will take you on a unique and magical journey; this year's theme is "A Neapolitan Christmas" so expect great Italian melodies, as well as seasonal favourites. ​ Tickets: £17.50 - our concert last year sold out, so please book early! ​
The Museum also offers our Christmas Concert as a popular group package on multiple dates throughout November and December, which includes a fun afternoon of entertainment with seasonal refreshments and catering, and is ideally suited to coach tours. For more information, please contact events@musicalmuseum.co.uk
Opening hours
The Museum is open on Tuesday, Friday, Saturday, Sunday & Bank Holiday Mondays from 10:30am to 5pm, last entry is at 4pm.
Tours with live demonstrations of self playing instruments and the Mighty Wurlitzer take place at 11am, 1pm & 3pm or 11am & 3pm on Tuesdays.
The Museum is open on any day for groups consisting of 20 people or more. Please contact the museum for further details.
Admission:
Standard entry: £11.00
Concessions: £9.00
Children (5 to 16): £5.00
Family ticket (2 adults plus up to 3 children) £25.00
50% off for residents of the London Borough of Hounslow
September 16, 2019