Maiastra Concert with String Quintets from Mozart and Dvorák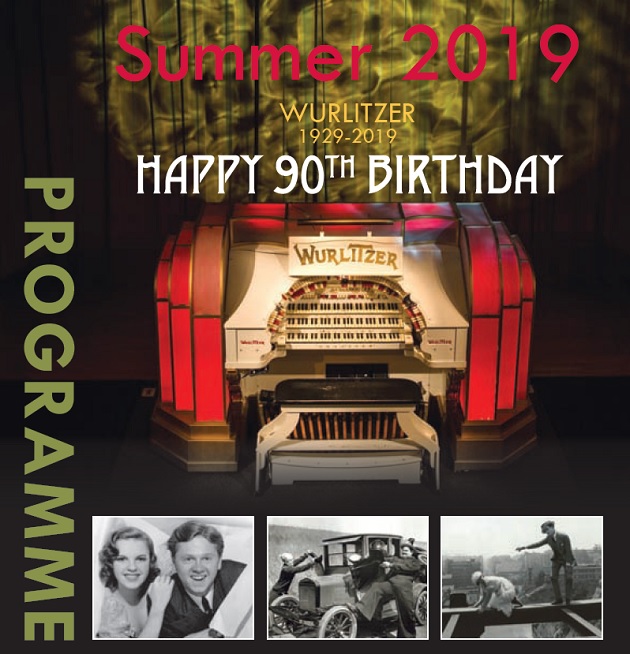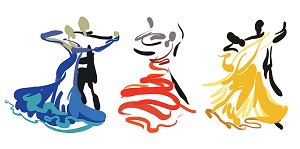 Saturday 4 May 2019 at 7.30 pm
Maiastra Concert
Marike Kruup - violin, Charlie Westhoff - violin, Alexander McFarlane – viola, Oscar Holch – viola, Matthijs Broersma – cello,
Mozart - String Quintet No. 5 in D major, K.593
Dvořák - String Quintet in E flat major, Op. 97.
The concert is promoted by the Aidan Woodcock Charitable Trust, admission is free with a retiring collection.

Tea Dances
Saturdays at 2.30pm 4 May, 15 June, 6 July, 3 August & 7 September
A social afternoon of Ballroom Latin & Sequence dancing to the DJs selection of popular dance tunes. All levels of ability are welcome and a partner is not necessary. Free dance lesson at 2.00pm Tickets: £8.50 includes a glass of prosecco or tea/coffee.
Sunday 5 May at 3.00pm
Classic Film: Rhythm on The River (1940)
Dir. Victor Schertzinger
The musical comedy stars Bing Crosby and Mary Martin as ghost-writers for a popular composer, Oliver Courtney, played by Basil Rathbone. The writers meet at an inn and fall in love and try to sell their songs under their own name. The problem is every song publisher thinks they're copying Courtney's style.
Silent Comedies
Sunday 19 May at 3.00pm
Donald MacKenzie at the Wurlitzer

Hal Roach was one of the biggest producers of comedy films and his studios boasted the biggest stars. The Musical Museum pays tribute to Roach with a special programme devised and presented by Donald MacKenzie, who will accompany four short silent films on the Mighty Wurlitzer.
The programme:
Charley Chase - Mighty Like a Moose
Max Davidson/Finlayson/Laurel/Hardy - Call of the Cuckoos
Harold Lloyd - Never Weaken
Laurel & Hardy - Two Tars
Great fun for everyone!
Tickets: £13.50/ £7.50 for children under 16

Sunday 26 May at 3.00pm
Music in My Heart (1940)
Dir. Joseph Santley
Rita Hayworth co-stars with famed recording artist Tony Martin in this romantic, musical comedy featuring the music of Andre Kostelanetz and his orchestra. Following various comic misunderstandings, the two meet and fall for each other, but will lose their chance of happiness unless destiny calls.
Friday 31 May 2019 at 7.30 pm
Maiastra Concert
Beautiful classical music, played brilliantly.
Akiko Ono - violin, Nicole Petrus Barracks - violin, Joon Hurh – viola, Jean-François Carrière – cello play Beethoven -
String Quartet in G major, Op. 18 No. 2, Bridge - Three Idylls, and Ravel String Quartet in F major.
This concert includes the second in the cycle of all sixteen Beethoven quartets which Maiastra will be performing over the next four years to celebrate the 250th anniversary of Beethoven birth in 2020.
The concert is promoted by the Aidan Woodcock Charitable Trust, admission is free with a retiring collection.
Sunday 2 June at 3.30pm
The Three Choirs
Feel Good: Timeless Choral Classics
Following a hugely successful concert last year, Standard Chartered Singing Club, the Landmark Singers and Landmark Sound come together once again, to offer a fun-filled and entertaining afternoon. Enjoy Choral music ranging from Pastime with Good Company (attributed to Henry VIII) to Toto's Africa, and everything in between!
Tickets: £9.00/£5.00 for children under 16
Sunday 9 June at 3.00pm
Classic Film: Strike Up the Band (1940)
Dir. Busby Berkeley Jimmy (Rooney) and his best friend Mary (Garland) want to take their school band to a competition sponsored by famous bandleader Paul Whiteman. When their school doesn't offer support, they try to raise the money on their own and experience many ups and downs and life lessons along the way.
Tickets: £7.50/£6.00 concessions
Sunday 16 June at 3.00pm
Wurlitzer 90th Birthday Concert
Join Chris Barber, resident organist and Director of Music and the cast of the sell-out Christmas shows for a gala concert to celebrate the 90th Birthday of the Museum's Mighty Wurlitzer theatre organ. The concert tells the story of this remarkable instrument, its various homes and reflects upon the star organists of yesteryear who played, recorded and broadcast the organ.

Spanning nine decades, featured music will include melodies from screen and stage and theatre organ favourites including Sigmund Romberg, I Love to Hear You Singing, Jealousy and the ever- popular Old Piano Rag.
Tickets: £15.00 - book before 04 June to receive a complimentary glass of prosecco.
Open Day
Saturday 27 July - 10.30am-16.30pm
Join us for the day, each year, when we share our collection with the local community. You will find out how mechanical musical instruments work and sound and how they fit into the history of sound production. The event will feature mini-tours of the collection, street instruments outside on the lawn (weather permitting) and demonstrations of the Mighty Wurlitzer organ in the concert hall. The history of the Mighty Wurlitzer, celebrating its 90th Birthday this year, is explored in a new exhibition. Children's activities include a gallery trail and craft table. Refreshments available all day.
Free entry, donations to support the collection welcome
Opening hours
The Museum is open on Tuesday, Friday, Saturday, Sunday & Bank Holiday Mondays from 10:30am to 5pm, last entry is at 4pm.
Tours with live demonstrations of self playing instruments and the Mighty Wurlitzer take place at 11am, 1pm & 3pm.
The Museum is open on any day for groups consisting of 20 people or more. Please contact the museum for further details.
Admission:
Standard entry: £11.00
Concessions: £9.00
Children (5 to 16): £5.00
Family ticket (2 adults plus up to 3 children) £25.00
50% off for residents of the London Borough of Hounslow
April 29, 2019