Musical Museum's Spring Programme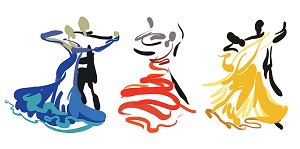 Tea Dances
Saturdays March 7th, April 4th, May 2nd, June 6th at 2.30pm
A social afternoon of Ballroom Latin & Sequence dancing to the DJs selection of popular dance tunes. All levels of ability are welcome and a partner is not necessary. Free dance lesson at 2.00pm Tickets: £8.50 includes a glass of prosecco or tea/coffee.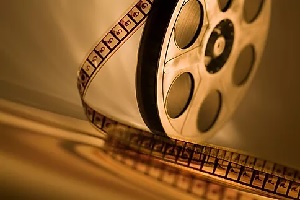 Sunny (1941)
Sunday 15th March - 3.00pm ​
Ray Bolger, the scarecrow Judy meets on the Yellow Brick Road, also had a successful career in musicals. Here he performs alongside the beautiful Anna Neagle, a circus performer who falls in love with a rich car dealer's son, against her family's wishes. Look out for Bolger's amazing elastic legs! Featuring a prelude on the Mighty Wurlitzer. ​ Tickets: £7.50 adults / £6.00 concessions
Len Rawle MBE at the console of the Mighty Wurlitzer
Sunday 29th March - 3.00pm ​
Len has been at the heart of the UK theatre organ scene for many years and was featured on the very first episode of "The Organist Entertains." He has played the Museum's Wurlitzer for concerts on many occasions and returns by popular demand to play a delightful selection of light music, Big Band numbers and West End Musicals. Tickets: £15.00
Moon Over Miami (1941)
Sunday 5th April - 3.00pm ​
Jack Haley is best known for the Tin Man who wished he had a heart, but he went on to star in many films including this comedy musical. Betty Grable plays one of three sisters who come into a small legacy when they expected a large one, so they up sticks and head to Miami to hunt for rich husbands. Featuring a prelude on the Mighty Wurlitzer. ​ Tickets: £7.50 adults / £6.00 concessions
Presenting Lily Mars (1943)
Sunday 19th April - 3.00pm
After The Wizard of Oz, Garland starred in an array of musical films. Here she plays a small-town Indiana girl, Lily Mars, who dreams to be a stage actress. She begs a visiting Broadway producer, but when he dismisses her, she follows him to New York and finds a way into his show…and his heart. Featuring a prelude on the Mighty Wurlitzer. ​ Tickets: £7.50 adults / £6.00 concessions
The Wizard of Oz (1939)
Sunday 3rd May - 3.00pm
80 years after it was first screened, we are delighted to present this classic film favorite starring Judy Garland, Ray Bolger, Bert Lahr and Jack Haley. With a cast of 9,200 actors, 68 sets, a 130-piece orchestra and a 300-strong chorus, join us for 100 minutes of unforgettable musical
entertainment. Featuring a prelude on the Mighty Wurlitzer.
Tickets: £7.50 adults / £6.00 concessions
Thursday 30th January - Sunday 28th June 2020
World War One Exhibition

This new exhibition commemorates the end of the First World War and
the Returning Soldier. The Museum has a library of recordings for use
on reproducing pianos, and a collection of instruments that were at the
height of popularity in the 1910s and 1920s. The music that emerged
from the war is sometimes upbeat and incongruous with the tragedy of
the period, while other music seeks to evoke the trauma of the front-line.
The exhibition features a local history perspective, a display of music
from our collection, and recordings of music from the era played on our
instruments. Thursday 30th January until Sunday 28th June 2020. Admission to the exhibition is free.
Mighty Wurlitzer Exhbition
The Mighty Wurlitzer has just celebrated its 90th Birthday and a new
exhibition explores the history of this very special instrument, invented
to be a substitute orchestra to accompany silent films. It looks at the
development of the cinema organ and the social background of the times
and the technological changes through which it has survived.
Until Sunday 28th June 2020. Admission included with Museum entry charge.

Opening hours
The Museum is open on Tuesday, Friday, Saturday, Sunday & Bank Holiday Mondays from 10:30am to 5pm, last entry is at 4pm.
Tours with live demonstrations of self playing instruments and the Mighty Wurlitzer take place at 11am, 1pm & 3pm or 11am & 3pm on Tuesdays.
The Museum is open on any day for groups consisting of 20 people or more. Please contact the museum for further details.
Admission:
Standard entry: £11.00
Concessions: £9.00
Children (5 to 16): £5.00
Family ticket (2 adults plus up to 3 children) £25.00
50% off for residents of the London Borough of Hounslow
February 23, 2020