Grand 'shearathon' to raise funds for the Mulberry Centre
Anthony Hall and a group of friends are to have their heads shaved in public to raise awareness and funds for the Mulberry Centre.
The grand shearathon will take place on Sunday 10th May at Ross Poole Salon, 7 Albany Parade, Brentford, TW8 0JW. Anthony invites you to come along on the day and either have your barnet removed or come and watch while others dare to bare their heads. There will be tea, coffee and biscuits available.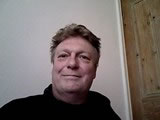 Anthony Hall
Anthony says, "My life changed drastically when I was diagnosed with High Risk Myelosdysplastic Syndrome in November 2013, and I have been receiving regular chemotherapy sessions since then. Linda (my wife) and I have received a lot of support, counselling and therapies from The Mulberry Centre, and I want to thank them by raising some funds so they can continue providing support for people affected by cancer."
His brother Robin has been growing his hair for over a year and will travel over from New Zealand to have it all shaved off in return for sponsorship money pledged to the Mulberry Centre.
This memorable event will be captured on video for posterity, and will be posted on Facebook and by email.
Please feel free to sponsor the Hall Head Shave event for as little or as much as you can by visiting www.justgiving.com/hallheadshave or text SHAV84 to 70070.

May 1, 2015