Stock up for your World Cup entertaining this weekend
Are you having football fever or football fear in your home, whichever you are, Brentford Market has all the goodies for you to enjoy. The next event is this Sunday 15th June at Market Place, Brentford between 10am and 2pm.

Stock up on all you need for the coming week, whether your entertaining for football gatherings or just making sure you have nibbles to eat whilst you avoid the TV for the week.... seasonal meats, fish, fruit & veg.
Producers joining this week:-
Marsh Farm
Rubens Bakehouse
Thee Olive Tree
Poisson Fishmongers
Maids of Honour
The Coffee Traveller
Sunseed Organics
Julia's Inventions
Bianca Marton
Soupafresh
Cultiv8 London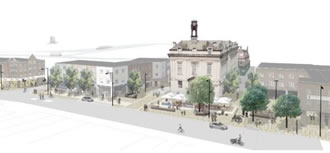 Street food this week:-
June 12, 2014