Make your own jewellery or have a go at blacksmithing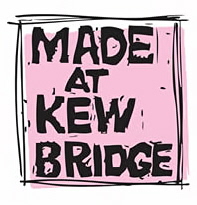 Made at Kew Bridge
23rd March- 1st April
All the artists at Kew Bridge Steam Museum
TW80EN
Open Fire Studios
will run along side Made @ Kew Bridge on the Easter Weekend: Sat, Sun and Mon with all sorts of metalwork demos; come and have a go yourself!
Blacksmithing one day class
Will Barker (2 students)....07595696746
A great day working hot steel......... running weekly, please contact Will.
Make a Piece of Jewellery in a Day
Shelley Thomas (2 students) ....07947032286
The jewellery classes are great for anybody who enjoys 'making', you don't need to be skilled.
A special day for a couple wanting to make wedding bands

There is a space for one sstudent on Saturday 6th April.
Ring if you would like to book a different date.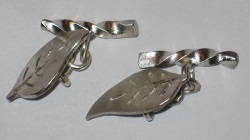 Pete's cufflinks
March 20, 2013