You are invited to "Cake and Chorus"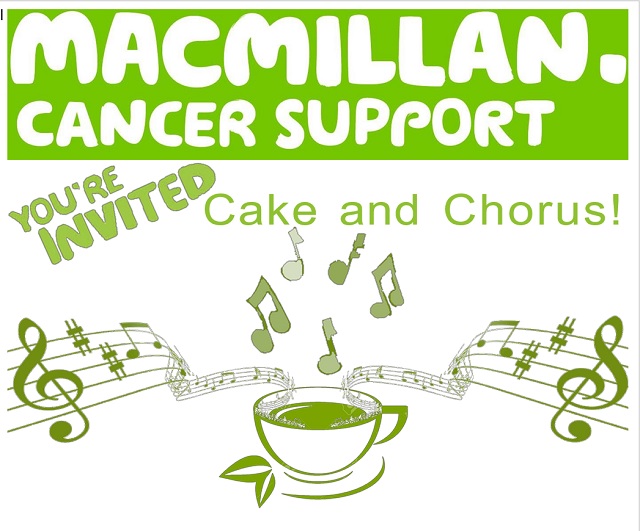 Drop in and enjoy some local groups "doing their thing" while you refresh yourself with some tea and cake!
Enjoy a Saturday afternoon with tea (other beverages available) and cake and musical entertainment from local choirs and soloists while supporting a great cause.
Donations of cakes and biscuits, scones and flans etc gratefully received AND please decorate a cup cake - you may win a prize!
On Saturday 23rd September, 3-5pm at Holiday Inn Brentford Lock, Commerce Road.
All raising funds for Macmillan Cancer Support, registered charity 261017.
To find more about the amazing things that Macmillan nurses do, please visit their website Macmillan Cancer Support
September 7, 2017