Two musicals from the University of West London's BA Musical Theatre
Final year BA Musical Theatre students from London College of Music (LCM), part of the University of West London (UWL), present two musicals this November. Alfie will be staged at the Lawrence Hall at UWL's Ealing campus and Just So at Watermans Theatre in Brentford.

Alfie is a new musical adaptation of the seminal 1960s' Bill Naughton play; its eponymous central character having been immortalised in film by Michael Caine. Music is by LCM honorary doctor John Cameron (award-winning composer / orchestrator of West End musicals including Zorro, Les Miserables, Joseph and the Amazing Technicolor Dreamcoat) with lyrics by actor and playwright Eden Phillips. Alfie casts a spotlight on the sexual politics of the swinging sixties.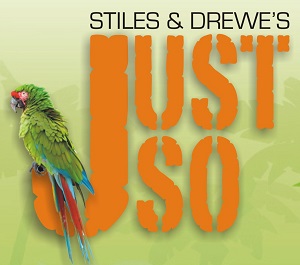 Just So is based on five of Rudyard Kipling's world-famous stories with music and lyrics by award-winning writers George Stiles and Anthony Drew (Mary Poppins, Honk!). Set in a jungle filled with fantastic creatures, music and adventure, Just So is a fun-filled musical for all the family. Join the Elephant's Child as he embarks upon a journey to challenge and overcome Pau Amma, the disobedient crab who played with the sea.
In addition to the above, three LCM final year students have been cast in The Mikado, directed by the award-winning Thom Southerland, which will play at the Charing Cross Theatre from December 2014 – January 2015.
Subject Head of Performance, Composition and Performing Arts, David Henson, says: "this is a great opportunity for our graduating students to work on both new and contemporary repertoire in order to prepare them for the profession."
Alfie
Lawrence Hall, University of West London
St. Mary's Road, Ealing
London W5 5RF
19 – 22 November, 7.30pm
22 November, 2.30pm
Schools matinee 21 November, 2.30pm
Email schools.collegesteam@uwl.ac.uk for details
Tickets: £12.90 (£6.45 concessions including students and OAPs). Prices include booking fees
Box office: www.uwlsu.com/lcmlive
Parental advisory: contains adult themes
Just So
Watermans Theatre
49 High Street, Brentford
TW8 0DS
26 – 29 November, 7.30pm
29 November, 2.30pm
Schools matinee 28 November, 2.30pm
Email schools.collegesteam@uwl.ac.uk for details
Tickets: £12.00 (£6 concessions including students and OAPs).Plus £1 booking fee
Box office: www.watermans.org.uk 020 8232 1010
Suitable for all ages
November 13, 2014