Find out about staging Shakespeare in Afghanistan at Brentford Library
Monday May 28th 7:00pm
Cost: £1.00
Tickets available from Brentford Library NOW.
What is it like to stage a Shakespearan play in a country where English is not widely spoken? Where Shakespearean texts (or indeed any books) could not be found easily.
Listen to Authors Stephen Landrigan & Qais Akbar Omar speak about their book, Shakespeare in Kabul, and their experience of staging Shakespeare in Afghanistan. They wanted to recreate Shakespeare that was funny, romantic and had beautiful poetry. They chose Love's Laour's Lost.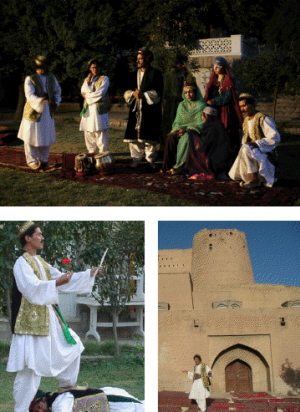 Stephen, an aid worker and playwright and Omar, a writer and carpet designer wrote and directed the play which was performed by Afghan actors in Dari language. Significantly, it was the first time in a generation that men and women appeared on stage together. The actors adapted Shakespeare to their own tradition of epic poetry and describe the challenges of putting on such a production.
They also give a glimpse of Afghan cultural life.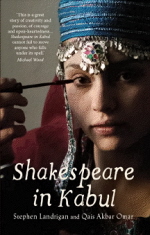 Shakespeare in Kabul is a memoir which tells the story of staging Love's Labour's Lost in Kabul in 2005 and 2006, by an Afghan troupe of actors. The book was co-authored by Stephen Landrigan, an American playwright, and Qais Akbar Omar, an Afghan writer and journalist. Stephen was responsible for creating the adapted screenplay of Love's Labour's Lost and its translation into Dari. Qais was the Assistant Director.
Shakespeare in Kabul is a hybrid book. The printed book is complemented by a of visual and textual extra material including, but not limited to, recent interviews with the actors, the adapted script of Love's Labour's Lost, and
photographs of the performances. This collection, or Haus Annex, is downloadable for free from the book's website in pdf, epub and mobi formats.
Brentford Library
Boston Manor Road, TW8 8DW
May 23, 2012