Discover The Crystal Ball, extraordinary collages and more at Johnsons Island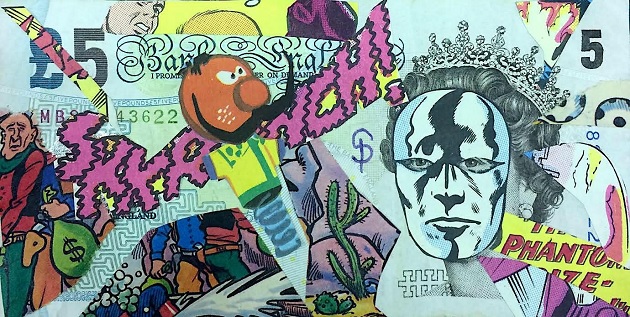 Sam Dodson, collage artist extraordinaire, following his recent exhibition at Saatchi, has embarked on his largest piece so far entitled "The Crystal Ball", which will be displayed for the first time on Johnsons Island in Brentford on the 13th, 14th and 15th September.
Walk on down the now blue Catherine Wheel Road to discover the secrets of the past, present and future in this wondrous colourful, enigmatic, bejewelled collage. Also on show will be an amazing collection of defaced and enhanced bank notes from all around the world - each one with a story to tell.
This is Sam's first solo show on Johnson's Island for over two years and there will be a vast range of work on display.
"Dada artist Sam Dodson describes himself as 'a man trapped in his own collage' and surrounds himself with a cornucopia of comic books, found objects and curious ephemera in an atmospheric studio on Johnson's Island in Brentford. Sam, aka Salman Gita, is also a talented musician who performed in the post-punk band The Transmitters in the 1970's before forming the world beat band Loop Guru during the 1990's and adorning many an album cover with his surreal collages" Bob Osbourne, 'Cash is King' Curator.
Friday 13th September 18.00 - 21.00
Saturday 14th September 12.00 - 18.00
Sunday 15th September 12.00 - 18.00
The Brentford Gallery, Johnsons Island Catherine Wheel Rd, Brentford, TW8 8BD
www.samdodsonart.com
www.instagram.com/samcollaged/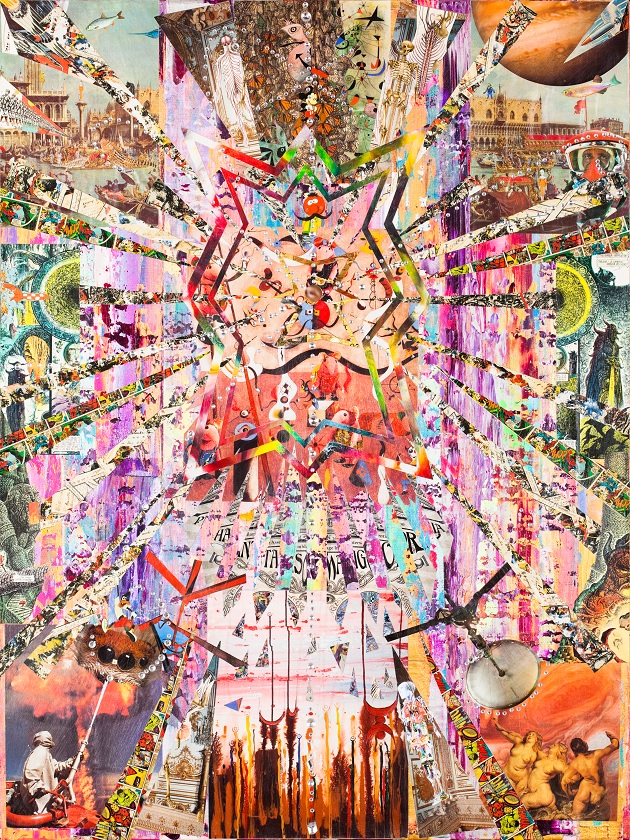 ;
August 27, 2019